Welcome to the second installment of The Write Stuff. I am pleased to have Sci-fi/fantasy author LJ Cohen as my guest. We were first introduced as contributors to the now-defunct, but once highly successful blog, Black Ink, White Paper, http://blackinkwhitepaper.wordpress.com/, a writers' co-op. I always enjoyed her upbeat posts, so I was delighted when she agreed to be interviewed.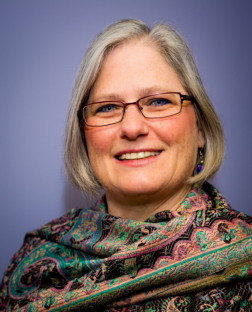 LJ Cohen is the writing persona of Lisa Janice Cohen, poet, novelist, blogger, local food enthusiast, Doctor Who fan, and relentless optimist. Lisa lives just outside of Boston with her family, two dogs (only one of which actually ever listens to her) and the occasional international student. Committed to walking a hybrid road to publication, she is represented by Nephele Tempest of The Knight Agency and has published books under her own imprint, Interrobang Books. When not doing battle with a stubborn Jack Russell Terrier mix, Lisa can be found working on the next novel, which often looks a lot like daydreaming. Her work is as eclectic as her interests and includes science fiction, fantasy, magical realism for young adults and adults.
LJ, I know you released your latest book, FUTURE TENSE, just over eight weeks ago. Can you sum up the story?
In the ten years since his parents died in a fire he predicted but couldn't prevent, seventeen year old Matt is trying to stay out of trouble, biding his time until he graduates and ages out of foster care. All he wants is for the world to leave him alone so he won't be tortured by seeing someone's future he's powerless to change anyway. But his plans for keeping himself aloof fail when he interrupts a vicious attack on Amara, a girl he recognizes from school. Despite his best attempts to push her away, he can't ignore the connection they've formed. That's when glimpses of Amara's dangerous future start to invade the present — a future he fears is his fault. Now Matt has something to lose again . . . and something to fight for.
Ah! I love stories involving precognition. What led you to write this one?
Nearly all my books spring from a single idea or image. That's the stone tossed in a pond. From that single impact, the story develops in concentric circles, that ripple out from the center. For FUTURE TENSE, my starting point was the phrase "run-away". Ultimately Matt was not a run-away, but a foster child, but the initial image was what drove the process.
I knew I wanted to write about someone in an inner-city, someone beaten down by life, and someone afraid to connect to others. From that, I needed to decide what had happened to Matt and what kept him isolated and afraid.
It was also important to me to write about characters who lived in a diverse world. Representation matters. It matters a lot. And too few fantasy books for young people feature characters who are not our cultural 'default' of white and middle-class.
Breaking the mold is important to me, as well. Young readers, young people in general, are becoming increasingly accepting of diversity and a non-standard reality. Anything else cooking on the front burner?
I am currently writing a sequel to THE BETWEEN, tentatively titled, TIME AND TITHE. It's been a struggle for a number of reasons. First, because in many ways, starting fresh with a new idea and a new plot means you have free reign to simply create. Writing a sequel means you have to pay attention to continuity and style. Second, it's a difficult story because of how I set up time passing between the Mortal and Fae realms. For one character, only about 6 months have passed. For another, more than 10 years have passed.
Both of these characters, sisters, have to cope with the significant changes that have taken them in different paths. In the sequel, they are now the same age, where in THE BETWEEN, there was a nearly 10 year difference between them. It makes for a very interesting dynamic.
For those of you not acquainted with LJ's work, THE BETWEEN was her debut novel. The first of eight, so far. I think we'd all like to see how you handle this twist. And, since everything you've told us so far about your writing breaks the mold, I want to ask why you chose this genre. I'm getting a feeling for why, but I'd really like you to put it into words.
My favorite books to read are those that expand my imagination. I guess I never outgrew my need to believe in the magical and the wondrous, so it just felt natural to write in the genres that welcomed the slightly odd or the seriously strange. Even when I set my stories in a more realistic world, as I did with FUTURE TENSE, elements of the fantastic sneak in. In this case, Matt's precognitive visions and, to a lesser extent, the mystery of Trina's drawings.
Can you go into more detail about what sets your writing apart from other authors in your genre?
I always say that I imprinted on "A Wrinkle in Time" at a young and impressionable age, so like a duckling, that's the model I am forced to follow. What was groundbreaking about that book, (now 50 years old and still relevant!) is that it's centered around a less-than-perfect protagonist and her important relationships with family and a non-romantic friendship. Meg was the first main character that I could truly identify with growing up. Reading about her made me believe that I could be the hero of my own story.
So many of the books written for young adults, regardless of genre, revolve around a beautiful and desirable protagonist involved in a love triangle. I realize 'realistic' is an odd word to use when I write speculative fiction, but the 'soul mate' and love triangle tropes feel highly manufactured and terribly overused. I want to see more stories of teens finding their own voices and strengths, and forging solid friendships. These are the stories I write.
Alright, LJ, I'll ask you to put it concisely: why should someone but your books?
In all my books, readers will find stories of ordinary people whose choices lead them to extraordinary adventures. I strive for emotional honesty and integrity in every page. It is my hope that my readers will find both a story they enjoy and a story that moves them.
 Before we leave the topic of writing behind, please tell us a little more about your work.
My debut publication is THE BETWEEN, a story of what happens when Lydia, a Fae changeling, is left to be a Mortal for too long and how Oberon and Titania get more than they bargain for when they try to use her as a pawn in their ongoing war.  It's available in print and eBook formats.
I am currently preparing a science fiction novel for publication by Summer of 2014. DERELICT: When Rosalen Maldonado tinkers with the derelict space ship, she didn't count on waking its damaged AI or having 3 stowaways on board. If the 4 teens can't figure out how to work together, they'll die together, victims of a computer that doesn't realize the war ended decades before its accidental crew were even born.
I'm hardly a teen, but your stories intrigue me. Let's find out about you, now. Do you have another job aside from writing?
I am currently writing 'full time', though I find that designation a little odd, because I'm not sitting at my computer from 9 to 5 Monday through Friday, writing. When I started writing my first novel, 10 years ago, I had a 25-30 hour a week physical therapy private practice and balanced my work life with my home life (my children were 8 and 11) and my writing life. In those days, I learned to write in chunks of time of 15 minutes, wherever I could carve them out.
About 5 years ago, I shut down my practice because of needing to balance the needs of my own children and the increasing needs of my elderly, ill parents. Along the way, I was able to devote increasing amounts of time to my writing life. I've been fortunate that we've been able to keep hearth and home together without needing me to return to my clinical practice.
Very fortunate, indeed. Alright, fantasy time: If you could live anywhere—no obstacles whatsoever—where would you live?
This is dream big time, right? Not remotely realistic? Then if a genie granted me that wish, I would spend 6 months a year on a sailboat in some warm and tropical climate, and 6 months in the mountains near incredible powder and endless blue skies where I could ski without lift lines.
Let's push fantasizing one step further. What would be your dream job?
This writing thing. Even on days when the words are a struggle, it's the best job I've ever had.
I certainly agree. Returning to a more earthly tone, can you share something about your home life?
I do a lot of daydreaming, while I'm doing all the other things that need to happen in a life. So when I'm walking the dogs, or cooking dinner, or folding laundry, I'm also thinking about story. I struggle to find balance between the time I'm sitting at the computer, especially the distractions of social media, and everything else. Because I tend to the obsessive/persistent, I can get stuck in researching something, or simply refreshing my G+ page, waiting for comments on something I've posted. I've had to install an add-on to my browser called LeechBlock which I set to limit all social media websites to 10 minutes every 2 hours during my writing time.
Sounds like something I could use!
I'm also fairly obsessive about local food. And since I live in New England, where we have a fairly short growing season, eating locally and in season, means I do a lot of preserving. So I'm this contradiction: I love technology and computers (ohh, shiny!) and I do this old fashioned canning and preserving. I'm very proud of my pantry. If you came to visit, I'd serve fresh bread and home made preserves along with tea, served in mugs I made on the wheel.
Ah! A ceramicist!
Oh, and don't call me during Red Sox games.
I'll consider myself warned. Alright. Last question before the lightening round. What do you do when things get rough? How do you pick yourself up?
I'm pretty good in a crisis. It's in the aftermath that I tend to fall apart. In the past 5 years, our family has experienced serious illnesses, death, and disasters, but we're still standing. I use humor, particularly dark humor,  to diffuse stress. Also, my husband is incredibly supportive and he helps me be at my best. Yoga is a recent discovery and has become my exercise of choice, keeping me grounded and sane. But through it all, I write. Poetry, especially, is the form I turn to during adversity. I have journals filled with fragments of poems and inner thoughts written during the year after our house fire (2011) and the year my mother died (2012). Those journals helped me process what I was feeling at the time, but I haven't been brave enough to open and re-read them.
Nonetheless, these are the sort of things that help grow a writer. Alright. Fast and furious. Answer these as quickly as you can. The one thing I cannot do without is:
Laughing with my family.
In one or two words, what is your defining trait?
Optimism and stubbornness.
Hard copy or ebook?
Both?
Hah! Vice? Virtue?
Dark chocolate. It's both.
Favorite book:
That's like asking which is my favorite child!
Favorite movie:
Local Hero
Thank you so much, LJ, for having joined us today. I really enjoyed chatting with you. I'd like all our readers to remember that FUTURE TENSE, her most recent work, published February 2014, is available through the following links: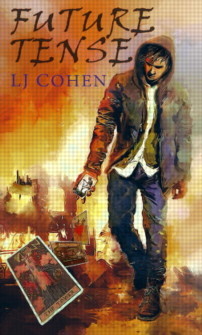 Amazon ebook: http://www.amazon.com/dp/B00I9NHBRU
Amazon print book: http://www.amazon.com/Future-Tense-LJ-Cohen/dp/0984787046/
CreateSpace print book: https://www.createspace.com/4647795
B&N ebook: http://www.barnesandnoble.com/w/future-tense-lisa-cohen/1118578738
iTunes ebook: http://itunes.apple.com/us/artist/lj-cohen/id496598411?mt=11
Smashwords ebook: https://www.smashwords.com/books/view/406102
I asked LJ to provide and excerpt from FUTURE TENSE. Here it is, for your enjoyment:
I didn't smoke, and I didn't drink. It wasn't because I was some freaking choir boy, and it wasn't for lack of trying. After Mr. Murphy, my ninth grade math teacher died, I spent the better part of that year drunk or high. It didn't do anything to erase the visions of his car slamming into a concrete barrier and smearing his body parts all over the icy pavement. If anything, the more stoned I got, the stronger and more frequent the visions became. The headaches that followed got so bad, I thought my head would explode. Eventually, I got sober.
When Mrs. P called us in for Sunday supper, Dante's eyes were clearer and he had changed his clothes. Whatever. It wasn't my problem. The girl from school took up most of my brain space. It didn't make sense. I never had visions before of someone I didn't have a connection to.
Besides, what I saw this time wasn't a car crash, or a natural disaster, or a shooting. This was me threatening some girl I didn't even know. Maybe I couldn't stop all those terrible things from happening to other people, but I sure as hell could stop myself from hurting someone. I would just stay away from her. No matter what. It was only a few months before I could get out of the system and be on my own. I just had to make it until them.
Trina set her stub of a pencil down and carefully shimmied into the seat next to me. I raised an eyebrow. Mrs. P shrugged. Trina always sat on Mrs. P's left. As long as I'd been at the Powells' place, that was Trina's seat, breakfast, lunch, and dinner. She would scream if someone else sat there.
"You don't mind helping her, do you Matt?" she asked.
Mrs. P usually cut Trina's food and made sure nothing touched anything else on her plate. I smiled and shrugged one shoulder. It would give me an excuse not to talk too much at the table.
"I'm going to try out for the school play," Lola said. "Mrs. Cramer said I had the loudest voice in the class."
I winced. She definitely had the loudest voice here. If Dante did somehow screw up, Lola would probably be the one to let us all know about it.
"That's great, Lola," Mr. Powell said. "Break a leg."
Jack swallowed hard, and his cheeks got red. "That's not nice!"
When he had come here, green and purple bruises covered his skinny arms and legs.
"Oh, honey," Mrs. P said. "It's okay. That's just something you say to actors and actresses to wish them luck."
Jack drew his dark eyebrows over confused hazel eyes as he watched Lola for a few minutes. "Break your arm, Lola."
"Not quite, Jackie," Mr. P said, "but close enough."
Everyone laughed around the table, even Dante, who usually stayed in his own little pot-fueled universe.
I glared at him, and he smirked back.
Really, I didn't care what the hell he did as long as he wasn't dealing out of the house or getting the kids turned on to his shit. The Powells weren't stupid just because they were nice. They'd figure Dante out soon enough.
No one noticed when Trina leaned close to me to tug on my sleeve. I turned to her, figuring she needed something else to eat, but her plate was still full. It looked like she had taken exactly one spoonful of everything. As I tried to turn back to the conversation, she patted my arm, her amber eyes staring directly into mine.
Seconds passed and she didn't blink. I could feel my face heat up. Normally, she couldn't cope with eye contact, but I was the one who shied away.
"Don't be scared, Mattie," she whispered, squeezing my arm one last time before letting me go.
Four words. Four more words than she'd spoken to anyone. Ever. And she said them to me.
I looked around the table, but everyone was still talking to Lola and Jack.
"Trina?" Her empty gaze slipped past me, staring at nothing again, or maybe she watched her waggling fingers.
A chill crawled down to the base of my spine, and I wasn't hungry anymore.
If this interview has intrigued you, you may follow her at:
Website: http://www.ljcohen.net
Blog: http://www.ljcbluemuse.blogpost.com
FB: https://www.facebook.com/pages/LJCohen/203636299678429
Google+: https://www.google.com/+LisaCohen
Twitter: @lisajanicecohen
Next time around on The Write Stuff, I will be interviewing Welsh author Richie Earl. Although most of these interviews will air on a Monday, because of Richie's Kindle Countdown schedule, he has asked me to post it on Sunday, April 20. See you then.