Today's interview concludes this year's series and I couldn't be more delighted with my guest. One of the world's most successful self-published authors, she is a New York Times, USA Today and Amazon best-selling author. If that's not enough, this year Melissa won five, count 'em, Readers Favorite awards! This powerhouse, who writes seven days a week, often twelve to fifteen hours per day, is currently turning out one novel per month, aided by a team of editors, artists and formatters. She has so far sold more than one million copies of her novels that encompass the genres of women's literature, thriller and romance and generate a six figure monthly income for her. While Amazon rates Nora Roberts as the number one romance author, my guest has ranked between number nine and number twenty-five. Of all authors, all genres, all countries worldwide, she's typically in the top 100, although that changes hourly. That's not bad for someone who was still waiting to be published only six years ago.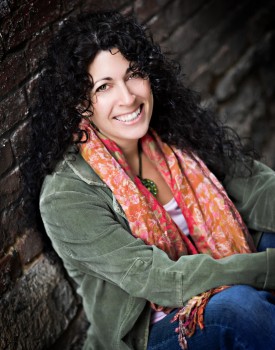 While these details are certainly impressive, to my mind they are the least impressive part of who this woman is. Not content to have risen to the pinnacle of success, she devotes large portions of her already over-loaded schedule to mentoring other aspiring authors, teaching them the ins and outs of marketing and connecting them with resources such as editors, formatters and cover artists. Her untiring efforts have launched the careers of many who were waiting impatiently in the wings, mine included.
Whether you are a reader or a writer, whether you are a regular visitor to this website or have landed here as a result of social network advertising—even by accident—it is my undisguised pleasure to introduce you to Melissa Foster.
Melissa, will you tell us exactly when and why you chose to self publish?
I decided to self publish in 2009 because rejections were plentiful and more importantly, they were demeaning. I wanted to see what readers thought of my work and realized that agents' and traditional publishers' scope of interest was quite narrow. I'm glad I did!
Very few self-published authors have experienced your degree of success. Will you tell us a bit about your path to publication and the road beyond?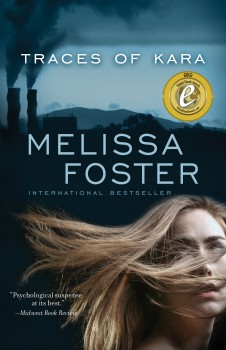 Sure! When I began self publishing there weren't many supporters of self publishing. I decided early on that I wouldn't let the naysayers hold me back, and I pushed forward, learning as much as I could about the publishing industry, book marketing, and reaching readers. My second book took off (CHASING AMANDA) and I remember the day I realized I'd sold 60,000 copies in a month. I think my entire mindset changed at that point—and it pushed me to work harder and spread my wings to help other authors learn to do the same.
Exciting things seem to be happening to you all the time. Any new events you'd like to share?
Oh goodness, I have huge news but I can't share it yet. I'm on the verge of some very exciting ventures! But what I can share is my new series due out next April, HARBORSIDE NIGHTS. I've been waiting two years to write this new adult series, and I'm finally diving in later this year. HARBORSIDE NIGHTS is a sexy, hot, and evocatively real New Adult Romance series that follows a group of friends who have known one another for years as "summer" friends, and now come together after college to build their lives. They're tough, edgy, and accepting—most of the time. This series will be written in the loving, raw, and emotional voice my readers have come to love.
I'm sure we all want to hear what's brewing when the moment is right. For now, though, I'd like to find out a little more about Melissa the person. For starters, what life experiences have inspired or enriched your writing?
I think every life experiences enriches my writing. I learn and grow from everything I do.
Describe a typical day.
To an outsider, I'm possibly the most boring person on earth – but in my eyes, I'm the luckiest woman on the planet. In addition to taking kids to school and picking them up, and other motherly duties, I typically check email, catch up on social media, and handle non-writing work from 7:00 am-8:45 am, then I write until 2:45, pick up kids, and write again from 4-whenever I feel like I am done, which ranges from 6-midnight. I walk on my treadmill while I write from 9-11 each day (and wish I could walk longer, but my knees won't take it). This year I'm adding a morning weight workout to my routine, so that will bump my schedule a bit, but hopefully it'll be worth it. I take social media (or sanity) breaks several times each hour. In addition, I handle my businesses (World Literary Café and Fostering Success) throughout the day.
I've seen photos of your new home in Maryland and must admit it's quite beautiful. That said, if you could live anywhere in the world, where would that be?
This is easy for me to answer. Cape Cod. It's my favorite place on earth.
What other interests do you have, aside from writing and your other well-known passion, chocolate?
Oh Raymond, you have let my secret out! I have a few other interests, although most I do while enjoying my chocolate addiction. I love to read, and I love to exercise. Painting is always joyful, although I have little time for that any more with my writing schedule.
Do you have a favorite quote you'd like to share with us?
Yes "Enjoy each and every day. No one else can do it for you." I made it up years ago and I live by it.
It takes a very special individual to achieve what you've done, so I'm wondering how you pick yourself up in the face of adversity.
I remember my mother's face any time I've complained about something that stands in my way. She wrinkles her brow and her response is usually something like, "Yeah? And? What are you going to do about it?" In other words, everyone can complain—what can you do to make things better? She's always been a source of inspiration and strength, and I thank God for her on a daily basis.
If I spoke to your closest friend about you, what would he or she tell me?
Luckily, my best friends would never share my secrets, so she'd probably say I was stubborn, a rule breaker, and that if I want to accomplish something, watch out world, because here I come!
If you could change one thing, what would it be?
I'd make chocolate fat and calorie free.
Hah! Why am I not surprised? Alright then, what makes you laugh?
My husband. He's a joy to be around. And puppies. They always make me laugh.
What is your greatest life lesson?
There are so many, but the one that serves me best is noted above. When faced with a roadblock there are three routes we can take. We can stop. We can turn around and retreat, or we can stay on track and find a way over or around it. That's my path.
Lightning round, Melissa. As briefly as possible, please answer the following:
The one thing I cannot do without is:
Writing, chocolate, and my family. Sorry – three things.
In one or two words, what is your defining trait?
Persistence and happy thoughts.
Hard copy or ebook?
Paperback—except when traveling or lying in bed, then ebook.
Vice? Virtue?
Neither. Valor.
Favorite movie:
Secret Life of Bees
These few moments have passed all too quickly. Do you have a parting thought you would like to leave us with?
Yes, I'd like to thank you for hosting me with such a fun interview, and I'd like to thank readers who have picked up my books and/or shared them with friends, and readers who have reached out to me on social media and via email. I love hearing from you! Please continue to reach out. xox
Thank you, Melissa, for taking the time to share with us.
To help my visitors contact or follow Melissa, here are several links:
Writers who are looking for assistance in their quest for self publication would do well to check out:      http://www.fostering-success.com/
To find additional related information or locate the type of resources mentioned above:     http://www.worldliterarycafe.com
To visit Melissa's website:  www.MelissaFoster.com
Facebook:      https://www.facebook.com/MelissaFosterAuthor
Twitter:          http://www.twitter.com/melissa_Foster
Amazon:        http://www.amazon.com/Melissa-Foster/e/B002LTT7U2/ref=ntt_athr_dp_pel_pop_1