On several occasions over the past two years, I've had the privilege of interviewing some of the world's first tier thriller authors. This month, I have the special pleasure of introducing you to Robert, or Bob, Dugoni as he prefers to be called. I first met this humble and gracious man in August of 2011, at the Pacific Northwest Writers Association's Summer Conference in Bellevue, Washington. It was Thursday, August 4, and Bob was going to be teaching the second part of a course on writing, later that afternoon. Early that morning, just before his co-presenter, Chris Humphreys, opened the seminar, I spotted Bob at the back of the room. When I approached him, I found him to be immediately open and affable. Although it was a brief conversation, I will never forget how genuinely touched he seemed to be when I told him my wife had enjoyed all of his books and thought him to be a better writer than Scott Turow—an author whom Bob conceded was one of his favorites. Even so, you will see from his biography that follows, he is a force to be reckoned with.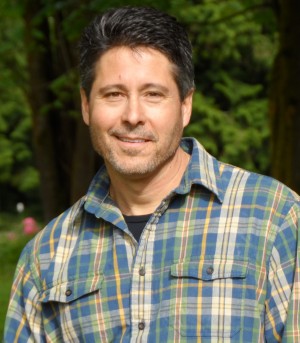 Robert Dugoni is the #1 Amazon and New York Times Bestselling Author of eight novels. His latest, My Sister's Grave, was the #1 Amazon bestseller for two months and Amazon, Library Journal, and Suspense Magazine all chose it as a 2014 Best Book of the Year. Dugoni is also the author of the best-selling David Sloane series, The Jury Master, Wrongful Death, Bodily Harm, Murder One and The Conviction, as well as the stand alone novel Damage Control. His books have twice been recognized by the Los Angeles Times as a top five thriller of the year. Murder One was a finalist for the prestigious Harper Lee Award for literary excellence. Dugoni's first book, the nonfiction expose, The Cyanide Canary, was a Washington Post 2004 Best Book of the year. Dugoni's books have been likened to Scott Turow and Nelson DeMille, and the Providence Rhode Island Journal has called him the "the undisputed king of the legal thriller" and the "heir to Grisham's literary throne."
The following is a brief peek at My Sister's Grave: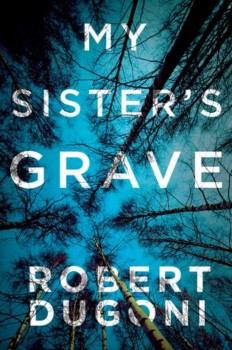 Tracy Crosswhite has spent twenty years questioning the facts surrounding her sister Sarah's disappearance and the murder trial that followed. She doesn't believe that Edmund House—a convicted rapist and the man condemned for Sarah's murder—is the guilty party. Motivated by the opportunity to obtain real justice, Tracy became a homicide detective with the Seattle PD and dedicated her life to tracking down killers.
When Sarah's remains are finally discovered near their hometown in the northern Cascade mountains of Washington State, Tracy is determined to get the answers she's been seeking. As she searches for the real killer, she unearths dark, long-kept secrets that will forever change her relationship to her past—and open the door to deadly danger.
Bob, will you please tell us about My Sister's Grave?
I wanted to do something fresh. One of my joys as a writer is creating new characters, getting to know them and then letting them run and see what happens. I had been fascinated with an idea ever since I read that Washington was taking down several dams to restore the wild Salmon's natural spawning grounds. When I read further, I learned that large lakes above the dams would drain and so, as a writer, I thought, "What if?" "What if they were to find a body?" From there the questions multiplied. "What if the body was someone who had disappeared years earlier, without a trace?" "What if the body was someone prominent or the daughter of someone prominent?" "What does a murder do to a family, to an entire small town?" "What if the discovery of that body included evidence that maybe, just maybe, the person convicted and in jail might be innocent?" "What if that small town is harboring some big secrets that certain individuals don't want exposed?"
It's taken me more than a decade of writing but I've come to realize that while I write thrillers they have a very strong "relationship" element to them not unlike Gone Girl, which was really all about the relationship between the husband and the wife. I think readers will love getting to know Tracy and her relationship to her sister, Sarah. I think women in particular will feel the bond that those two characters share as well as the pain Tracy feels when Sarah disappears, without a trace. I think they'll love reading about a tough, strong willed, intelligent woman seeking justice. Beyond that, I hope they'll just love an old-fashioned edge of your chair thriller with a heart pounding ending.
What was the biggest challenge you faced writing this book and how did you overcome it?
Trying not to write from the perspective of a woman, though my lead character is a woman. I knew that would be a potential disaster. So I wrote from the perspective of a human being struggling to find closure and justice for a horrific crime committed to her sister that damaged not just her, but her entire family and bucolic existence in a small town. I have four professional sisters and a mother who has run her own business for 40 years. I've been surrounded by intelligent, strong willed women my entire life. Tracy Crosswhite is an amalgamation of all of them, with a healthy dose of real life Seattle Homicide Detective Jennifer Southworth. So I tried to draw from all of them.
What other novels have you written?
I've written 8 other novels: The Jury Master, Damage Control, Wrongful Death, Bodily Harm, Murder One, The Conviction, Her Last Breath, The Cyanide Canary as well as The Academy, a short story.
Have there been any awards, productions, videos or anything else of interest associated with your work?
Several have hit the NY Times Bestseller List, including My Sister's Grave, which was also the #1 Amazon download for two months.
Murder One was a finalist for the Harper Lee award for literary excellence
Murder One and Bodily Harm were chosen as one of the five best legal thrillers of the year by Library Journal and by the Los Angeles Times Book Review.
What else are you working on?
The sequel to My Sister's Grave, Her last Breath will be published September 8, 2015. I'm working on the third in the series.
Are there any occupational hazards to being a novelist?
Yes, hearing voices in your head all day that sound very real to you.
Hah! I know that one. I also know you were a two-time winner of PNWA's annual literary contest, which is an unusual accomplishment in and of itself, and those were events that helped get you started. Can you give us any additional insights to your path to publication?
Like a roller coaster. I had an agent die, a publisher get bought by a huge conglomerate, been to the top and back to the bottom and back to the top. This is not a profession for the faint of heart.
Indeed it isn't. What would you say is the single most powerful challenge when it comes to writing a novel?
Putting your butt in the chair day after day.
So true. Writing thrillers demands that you "do in" certain characters. Have you ever dispatched someone in a book and then regretted it?
Yes, in Bodily Harm, though I won't say who.
I guess our visitors will have to read it, then try to figure that out for themselves. Do you have another job outside of writing?
I still practice law a couple days a week.
What motivates or inspires you?
My kids. I have a son who is 18 and a daughter 15. I want the best for them because they are terrific kids and deserve every opportunity to succeed.
How do you pick yourself up in the face of adversity?
What else are you going to do? You can't quit. If you quit, the critics and cynics win. You have to keep going forward, believe in yourself and be intelligent about your career path.
Some people do quit, despite all that, so I must say how much I admire you. Will you tell us what has been your greatest success in life?
My marriage and my two children.
Do you have any pet projects?
I clean the dog poop in the backyard on a regular basis!
Now that was unexpected. Who has been your greatest inspiration?
My mother and father. They raised 10 kids, all professionals. They just never gave in.
And that tells us where you got your attitude. Before we close, Bob, I like to finish with a Lightning Round. In as few words as possible, please answer the following:
My best friend would tell you I'm a …
bit of a Gremlin.
The one thing I cannot do without is:
My wife
The one thing I would change about my life:
Nothing
My biggest peeve is:
People who don't follow the rules of society the rest of us follow
The person or persons I'm most satisfied with:
My Children
Thank you so much, Bob, for having taken time out of your life to join us here. I'm sure a number of my visitors are glad you stopped by.
For those visitors who would like to sample some of Bob Dugoni's writing, you can find his latest release at:
http://www.amazon.com/Sisters-Grave-Tracy-Crosswhite-Book-ebook/dp/B00K2EOONI/ref=sr_1_1?ie=UTF8&qid=1424715166&sr=8-1&keywords=My+Sister%27s+Grave
Bob's website:           www.robertdugoni.com
On Facebook:            https://www.facebook.com/AuthorRobertDugoni /
On Twitter:               @robertdugoni
email:                         bob@robertdugoni.com