Welcome to The Write Stuff: a bi-weekly series of author interviews that will continue throughout most of this year and, hopefully, into next year as well. The featured guests hail from not only the United States, but also from Canada, Europe and Australia. Some are soon-to-be published or are in the process of launching their debut novels at the time of their interview. Others have already released one or more books and some are established, best-selling authors. No matter what kind of writing you are drawn to, be it mainstream literature or genre fiction—including thrillers, mystery, fantasy/sci-fi, YA and all varieties of romance—whether you prefer non-fiction or historical fiction, there will be something here for every one of you. Mark your calendars or sign up on this website's email list, but beginning today, Monday, March 24, The Write Stuff will feature some of the world's most interesting and exciting writers every other Monday. Today is no exception.
I was considering whom to feature in this debut issue, when Amazon best-selling author of the YA Thrillers To Cache a Predator and Scattered Links, Michelle Saint-Germain Weidenbenner, tossed me a curve ball. She told me about a sixteen-year-old author who has been attracting a great deal of attention and thought he would be a perfect fit for this venue. Now it is rare for someone so young to write well, to see something as complex as a book through to its end, let alone several as this one has. After learning more about him, I decided she was right. Today, it is my pleasure to introduce Oliver Dahl.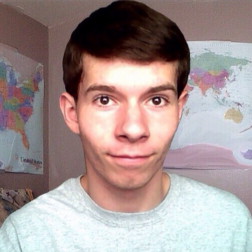 Born in 1998, Oliver Dahl is the oldest of five children and lives in Idaho. Previous to finishing middle school, "The Dreamers" had made Oliver one of Idaho's Top 50 Authors (2011) & its 2012 Student of the Year. Both "The Dreamers" and its sequel, "The Nightmarers", have spent time at the top of Amazon Category Bestseller lists. Oliver enjoys reading, blogging, vlogging, and laughing at his own jokes. On March 11 of this year, Oliver released "Lies: Ann Putnam Jr.'s Recounting of the Salem Witch Trials,"
Oliver, you have accomplished so much already. Do you have any more books up your sleeve?
I'm currently working on my next book, entitled "Beneath." (More info at www.oliverdahl.com/beneath). It takes place in a world underneath the catacombs of Paris. After a boy is kidnapped by the people who live there, he must fight to escape the world all the while making friends, stopping a villain and saving both worlds. It's a modern epic fantasy that's my longest book yet. While still only a little bit into the writing process, it is over 50,000 words. I'm really excited about it.
Many authors much older than you would consider 50,000 words quite enough. It sounds as if you are moving out of novellas and into full-length novels. Good for you. Why have you chosen to write an epic fantasy?
While my most recent book, "Lies," is historical fiction, my favorite genre (both to read and write) is modern fantasy—stories that take place in "the real world" but have elements of fantasy realistically implemented within our world. (Examples include Harry Potter, Percy Jackson, Gregor the Overlander, etc.) I love it because it allows me to shape the world around me in crazy, absurd ways, and make people wonder if the impossible is actually that.
What you are accomplishing makes you quite unusual for someone your age. Is your writing as unique as you are?
My stories are YA, so told by a young adult/teenage character. Compared to adult writers, who have been out of their teenage years at least for a little while, I have immediate first-person perspective into the teenage life. So being, I feel like I can write more realistic, believable teenage characters. I am one, so it's really just writing what's already in my head. (This usually involves a lot of sarcasm, dumb jokes, and tangents)
Alright then, please tell us why someone should buy your books.
To have great adventures and experiences without having to leave your favorite chair. (You know the one). "Lies" specifically has been received extremely well, people remarking at how thought-provoking and beautiful it is. To hear that I was able to relate a historical event via historical means and maintain people's interest to the point that they finish the book in a single night is amazing! (Another reason would be because it really helps me out as a young author aiming to be a career author when I'm older )
Can you tell us something about your other works?
I've written a middle grade modern action/scifi/fantasy series entitled "The Dreamers Adventures." Consisting of two books, (The Dreamers & The Nightmarers) the short series follows the adventures of Sam Kullen, a boy who discovers he can live inside of his dreams. In them, he meets other people like him and helps them save the Dream Realm from the evil Malfix. Though they're middle grade, I have, quite surprisingly, had many adults enjoy them as well!
From the way you're handling yourself in such a public forum as this, I'm not surprised. What else do you do outside of writing?
 I actually just go to school. I'm a sophomore in High School and that adds its own challenges to the existing challenges of being an author. I also intern at Strategic Mobili, a local social media marketing company specializing in Facebook advertising.
Interning while still in high school says a lot about you. Alright, since you like to write fantasy, let's fantasize for a moment. Given a choice of anywhere in this world, where would you choose to live?
 Though I have yet to visit, (but will hopefully someday!—Hey, another reason to read my books, haha) Paris is just beautiful. I would love to have a little flat and write through the morning, then go out and explore and have great food the rest of the day.
Ha! Great choice. One of mine, as well. Since you just made me laugh, what makes you laugh?
 I have a random, and occasionally dark sense of humor. Antijokes, Anti-anti jokes, and puns usually do the job, though.
So there's a dark side. Alright. On a more somber note, what would you say is your greatest life lesson?
 It's probably just the question "Are you what you want to be?" I just heard it the other day and it really struck me. If the answer is no, why not? Get to work so that you are! Work to achieve the status of being what you always wanted to be. It's rather inspiring and motivating, I think.
A few more quick questions. Who are some of your favorite authors?
 Oh boy. Here we go. Richard Paul Evans, Obert Skye, Brandon Mull, (all three of which are super nice guys) Suzanne Collins, Rick Riordan, John Green, Brian Jaques, Roald Dahl (to which I have no real relation, sadly) Lemony Snicket, Shel Silverstein, Gary Paulsen, John Flanagan, Margaret Peterson Haddix, the list goes on.
Your favorite book?
 For the longest of times, it was The Underland Chronicles by Suzanne Collins (author of The Hunger Games). I actually liked this series more than The Hunger Games. Recently, my favoritism has shifted to DJ Machale's Pendragon series. They're such great adventures, taking place on beautifully shaped worlds.
Your favorite movie?
I really like Inception. It reminds me of my "Dreamers Adventures Series" but more intense, dark, serious, and gritty. (Qualities that I enjoy).
Hard copy or paperback?
 Hard copy all the way. I don't mind eBooks, though. The bookshelf value alone is a swaying factor for me. It just feels better to read a book than read off of a screen.
Oliver, I've really enjoyed talking with you. I'm so glad Michelle introduced us. Before I call our time to a close, would you care to leave us with a final thought?
 Thanks for having me! I hope you'll all visit my website. Come say hi. I can't wait to meet you all!
I don't know about the rest of you, but I think this was a great debut for "The Write Stuff." If you would like to learn more about my guest and his latest release, "Lies," here are a few useful links: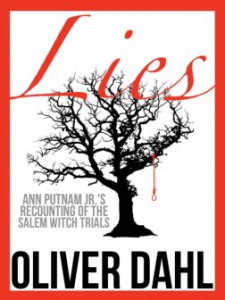 Amazon Link: http://viewbook.at/LiesOD [This link works and redirects people to the Amazon store of the country they're in. US, UK, CA, etc.]
If you would like to download two free chapters, go to http://books.noisetrade.com/oliverwdahl/lies-ann-putnam-jrs-recounting-of
Website: www.oliverdahl.com
Blog: www.thedreamersadventures.blogspot.com
Twitter: www.twitter.com/oliverwdahl
Facebook: www.facebook.com/AuthorOliverDahl
Thank you so much for stopping by. I hope you will drop by again on Monday, April 7, when I will interview Sci-fi/fantasy author, L.J. Cohen.