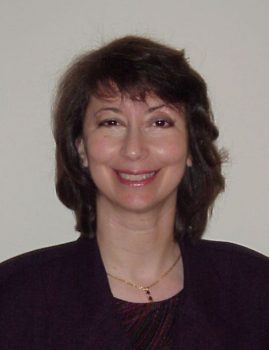 It seems that the list of quality sci-fi and fantasy authors is endless and I know I can never read all of them, but when a name starts cropping up at every turn, it eventually grabs my attention and makes me take a more serious look. That's how I discovered this week's guest, Jody Lynn Nye. Not only is Jody one of the marvelous authors WordFire Press publishes, but because of the genre I read, Amazon keeps recommending her. Lacking the time to actually pore through a book, I downloaded an audio copy of Advanced Mythology and found myself caught up in the story almost at once. What's more, since many of the authors I know speak highly about Jody as a person, I was especially glad when she consented to an interview. We'll begin by getting to know her. Then, at the end, we'll take a peek at two of her works.
Before breaking away from gainful employment to write full time, Jody worked as a file clerk, book-keeper at a small publishing house, freelance journalist and photographer, accounting assistant and costume maker. For four years, she was on the technical operations staff of a local Chicago television station, WFBN (WGBO), serving the last year as Technical Operations Manager.
Since 1987 she has published over 45 books, some in collaboration with top talents in science fiction, including Robert Asprin, Anne McCaffrey, Piers Anthony and John Ringo. She has also published more than 150 short stories, many with a humorous bent. Since Asprin's passing, she has continued two of his series, Dragons and the Myth-Adventures. Her newest series is the Lord Thomas Kinago books (Baen Books), humorous SF space opera. The most recent is Rhythm of the Imperium.
Over the last twenty or so years, Jody has taught in numerous writing workshops and participated on hundreds of panels covering the subjects of writing and being published at science-fiction conventions. She has also spoken in schools and libraries around the north and northwest suburbs. In 2007 she taught fantasy writing at Columbia College Chicago. She also runs the two-day writers workshop at DragonCon, an annual convention held every Labor Day weekend in Atlanta. She and her husband, Bill Fawcett, are the fiction reviewers for Galaxy's Edge Magazine.
I really enjoyed Advanced Mythology. What inspired you to write about computer-literate elves attending a modern day university?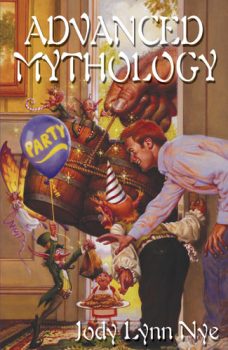 It came from an instance at my university library. In the carrels in the stacks, you could hear whispering voices even when the levels were empty, in the late hours of the evening. I know that they came from the librarians talking near one of the intakes for the air ducts, but it was such a mysterious sound. With writers, all manner of curiosities become "What ifs?" The whispers made me think, "What if someone was living in the basement of the library?" Then I wondered who it could be, what were they doing there, and why didn't anyone else know about them? Since my mind often turns to fantasy, the source of the whispers became little people, and they live in a library because they prize literacy and culture, and the building is very much underused and underpopulated even during the busiest study seasons. It wouldn't be that difficult for them to take over a section that had fallen out of memory and set up a home.
It is a joy to find a book about elves and magic interwoven with so much of the real world. You appear to have an insider's knowledge of the workings of an advertising agency and are obviously well-versed in computer technology. You also are somewhat acquainted with the philosophers Nietzsche, Hegel, Aristotle and Socrates. That's an interesting combination. Would you care to fill us in on your background?
I love learning, books, and libraries. I read endlessly. I enjoyed the philosophy courses I took in college, but I've always been an autodidact. If a subject interests me, I'll research it. I also pick up bits and pieces of information like an intellectual magpie. My collection is eclectic. I ask questions of people with interesting jobs and hobbies. You never know when a fact or an experience will come in handy. Really, everything will be of use sooner or later.
As for the advertising agency, I took an advertising course in college, and my mother had a close friend who worked for one of the major agencies. When I needed to know the ins and outs of how one operated, I reached out to her. She put me in touch with a friend at an agency, who let me hang around for a few days. Several of the people in Advanced Mythology are real employees of that agency. The same goes for computer technology. I know a little, but I also know friends who design computers and computer games, repair or build computers, and toy around with technology in all forms. If I don't know something, I ask. I don't mind saying that I don't know something.
How much of your experience with the gaming company your husband, Bill Fawcett, owned comes into play?
Plenty. I saw the way the Mayfair employees interacted, how they begin the design of a new game, how they work out the rules and interactive gameplay until they have a winning product, how they support a product line, how they interact with customers and players. I wrote role-play game materials for Mayfair in the mid-80s. My experience with game mechanics led to me being chosen as a writer of Pern and Xanth game fiction on the Crossroads choose-your-own-adventure project that Bill brought to TOR Books. I had the fun of explaining to Anne McCaffrey how a probability tree worked, and giving her a short but humorous mini-adventure using one of her characters to illustrate. She loved it.
What spawned the name Uhuru Enterprises? (For those who haven't yet read Advanced Mythology, this is the name of a business in the book.) This isn't the Star Trek spelling, but rather the Swahili one. Does it have something to do with Keith's roommate, Doug's, African heritage?
"Uhuru" means peace in Swahili. Yes, Doug's heritage was the reason that they (or rather, I) chose the word. It's also one that a reader might have encountered before, and if they haven't, they should have.
Advanced Mythology is a fun book for the reader, but I'm wondering what about it makes you want to get up each day and add to the story? In other words—I know the things that drive me to write—what's in it for you as an author?
Stories tend to kick me out of bed in the morning. If I wake up thinking about the plot and where I have to go from where I left off, I know it's working. When I'm deep into a book, I really don't stop. I just sleep long enough for the toxins to leach out, then get up and go back to it. I love the way it feels when a story is going together well. I would (and do) write even when a story is not yet commissioned because I have to. The plots are too compelling not to get down on paper, or in a computer file. I have a note app on my iPhone where I type in ideas that come to me late at night and a recording app that I can speak into if I get ideas in the car. Writers have to write. I'll always have more ideas than I will have time to write, and more written work than I'll ever have time to publish.
I also love my characters. Keith Doyle is an immensely positive person. He is outgoing in a way I wish I was. He loves to get involved in a project, and he cares deeply for people. He's braver than he thinks he is, and more talented in magic than he ever dreamed. Shona Taylor (Taylor's Ark series, soon to be reissued by WordFire Press) is resilient and intelligent, good at her job, deeply in love with her husband, loyal to her friends, and curious about what's out there in the universe. Lord Thomas Kinago (the Imperium series published by Baen Books) is absurdly overprivileged, but he has a good heart and is eager to take his friends and relatives along for the ride on each new adventure. I love world-building. I do just marginally less work on creating my characters' environments for a short story as I do for a novel. I find myself thinking what other stories could be taking place in those universes, away from my main story lines.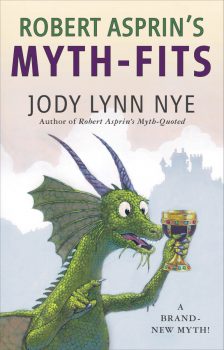 Myth-Fits, the latest in the series your friend, the late Robert Asprin began, just came out and it's already earning five star reviews. How many more have you planned? And for your impatient readers, when is the next likely to appear?
I'm very happy with the response Myth-Fits is getting. I could tell by the faces of the people coming by the WordFire Press table at Phoenix Comic Con at the beginning of June that they remembered the series with great affection. I've been told so many times that the Myth-Adventures books came along when people needed them. They're so positive and funny that they take the sting out of bad times. I've always said I intend to be the anodyne to the evening news. My own work also tends to be on the humorous side. There will always be books of Significance and Angst in plenty, but they aren't the ones a reader turns to when they're feeling down. There's a saying that if the book you want to read doesn't exist, maybe you had better write it yourself. I'm doing that. At the moment, I don't know when more Myth will appear. I've got two plotted out ready to go, as well as another in Bob's Dragons series that has also been left in my care. (And, sorry, Phule-fans, there are no more Phule's Company books planned at this time.)
Have you found it difficult to work on such a long-established series?
Not really. I was a fan of the books long before I met Bob. He was one of my husband's best friends, and became one of mine long before we thought of working together. I respect the series, and I adore the characters. Bob's world-building for the first book in the series, Another Fine Myth, was so comprehensive that neither of us have ever fully plumbed its depths. At the head of chapters in which Skeeve is present (a bit of trivia) are quotes that purport to be by famous people. The characters are all "demons," which is just short for "dimensional travelers." The magik system is well-thought out, relying upon force lines in each of the dimensions. Where force lines are scant or absent, the denizens rely upon technology instead. Aahz's dimension, Perv, has a reputation for questionable behavior and bad tempered inhabitants. It's also one of the few that use both magic and technology. Even after having written several books in the series, I enjoy rereading the earlier ones. The stories are episodic in that what has come before does affect the subsequent tales, but the gang returns, like Sherlock Holmes to Baker Street, to its intradimensional tent in the Bazaar at Deva (where Deveels come from, you know). What Myth fans respond to is the humor, the painful puns, and the unbreakable friendship between the characters.
Myth-Fits is the 20th novel and 21st book in the Myth-Adventures series. In it, Skeeve, Aahz and the others are on a mission to retrieve a mystical object called the Loving Cup from a fabulous resort dimension called Winslow (the name is not a reference to the Eagles' song "Take It Easy," but to the stuffed toy dinosaur that belongs to the artist most associated with the Myth-Adventures, Phil Foglio). The job is not as easy as they were told, and other magicians seem to be on the cup's trail. I also bring in the conclusion to an ongoing story arc that has been building for several books.
What else is on the horizon?
I'm working on a new SF series. It's still very much in the planning stages, so I won't go into too much detail now. Alongside that, I'm working on a YA science fiction series with Travis S. Taylor. We just turned in the first one to Baen Books. I'm having fun working with Travis. Both of us have done numerous solo books and collaborations with other people, but we've never had a chance to work together or to write YA before. I'm also hoping to go back and add to some of my other series, in all my copious spare time.
Would you care to share a bit about your "other" life?
My husband and I just celebrated our 29th wedding anniversary. We have a cat and many nephews, nieces, godchildren and unofficial godchildren whom we like to spoil. We enjoy travel, good food, SF movies and television, and both of us read endlessly. Our house is furnished in Early Book. Every room but the laundry room has bookshelves or magazine holders at hand. I'm a keen cook and baker. I make specialty cakes, and I tend to cater my book signings and writing workshops with lots of homemade goodies. Some of my other hobbies are calligraphy and illumination, photography, medieval and Renaissance history, beginning knitting, intermediate crochet, freelance research, and nipping in and out of social media. I thought I'd hate Facebook, but it's like a back fence to lean over in the morning to share a cup of gossip with a friend.
For readers who are wishing to obtain autographed copies, or who would simply like to exchange a few words, what Cons or other events are on your agenda over the months ahead?
I keep a calendar on my website, http://www.jodylynnnye.com. I'm on Facebook as Jody Lynn Nye, and tweet @JodyLynnNye. Here are my scheduled events before the end of the year:
LibertyCon 29, July 7-9, 2016
Chattanooga Choo-Choo Hotel, Past GoH
Chattanooga, TN
For more information, visit the website at http://www.libertycon.org
℘
Gen-Con Writer's Symposium, August 4-7, 2016
Indiana Convention Center
100 S. Capitol Ave, Indianapolis, IN 46225
For more information, visit the website at http://www.gencon.com/
℘
DragonCon, September 2-5, 2016
(Also DragonCon Writers Workshop, Sept. 1 &2)
Peachtree Hyatt
Atlanta, GA
For more information, visit the website at DragonCon
℘
New York Comic Con, Oct 6-9, 2016
Javits Center, WordFire Press booth
New York, NY
For more information, visit the website at http://www.newyorkcomiccon.com/
℘
ConStellation 34, Oct 14-16, 2016, Guest of Honor
Four Points by Sheraton
Huntsville, AL
For more information, visit the website at http://www.con-stellation.org/constell/wiki/index.php?title=Con%E2%80%A0Stellation_Main_Page
℘
WindyCon, Nov 11-13, 2016
Westin Lombard
Lombard, IL
For more information, visit the website at http://www.windycon.org
Thank you so much for sharing your time with us! What follows are brief blurbs and samplings from Advanced Mythology and Myth Fits, after which are Jody's social media and book buy links.
Advanced Mythology:
Keith Doyle has made it to graduate school! In between classes and hanging out with his magical friends, the Little Folk, he has a new job as a copywriter for PDQ advertising agency, working on a campaign for a revolutionary electronic device. His plans for the party to end all parties on Hollow Tree Farm are coming along nicely. Things are not so rosy for the Little Folk. They're being haunted not only by malevolent spirits passing through their cellar, but a Big Person who has discovered Keith's supposedly well-camouflaged invitation to all creatures magical. Keith finds himself in danger trying to keep out of the hands of the industrial spy to protect not only the trade secrets of his client's firm, but his friends and their home. Can Keith's ingenuity and his limited magic keep the elves from being revealed to the world? Will the party ever take place? Will Keith ever get his hands on one of those wonderful devices?
"Hello?" Keith called as he walked down the cellar steps. "Come out. I won't hurt you."
He heard a rustling, then realized it was footsteps coming from upstairs. Half a dozen people saw him go into the basement. Most likely a sizeable group was gathering, wondering if he was going to be walking back up there under his own power. Of course he was, Keith thought firmly.
The small windows high in the wall between the lanterns were dark. Sunset was long past. Keith should have felt tired. Instead, he experienced a rush of energy brought on by the possibility of experiencing something new. Human nature was a funny thing, Keith thought. He was likely to get thoroughly roughed up, even killed, but his steps were light. … Keith preferred his chances with something out of the unseen world…. Keith felt his way along the walls, sensing the spell that protected the house. It was a version of the charm that ran all the way around the property: more thorough but less powerful, and smooth as plastic under his fingertips. Not completely; he sensed rather than felt jangling edges where the charm had been disrupted. An answering tingle ran down his spine. It had broken through again. Was it here now?
The sound of crackling answered him. He suddenly realized that he was casting a deep shadow that danced against a wall suddenly lit in orange. His spine still tingled, but it was growing very warm, too. Slowly, Keith turned around. Hovering in the air at eye level was a ball of fire about the size of a cat. It had small black eyes that glared unblinkingly at him.
"Hi. I'm a friend of the owners. Who are you?"
Wham! An invisible cannonball hit him in the stomach, propelling him the short distance to the wall. Another knot of force met him there, and sent him sprawling across the room.
"Hey, wait, I'm friendly!" Keith protested, picking himself up. The poltergeist, or whatever it was, had uncoiled like a snake, and was swimming toward him in the air. He threw up his hands to protect himself. Quick as lightning, the streak of fire was behind him. Another kick sent him back the other way. He rolled to a halt against the wall under the stairs. Reaching up, he grabbed hold of the newel post and wrapped his arms around it. The next kick hurt, but he managed to hold on. "Stop! Why are you doing this? Look, my friends are nice people. You're scaring them. They haven't done anything wrong. All they want to do is live here. Look!"
He hooked one elbow in between the treads of the staircase. With one hand he started drawing illusions. Enoch might have taken off points for technique, but under the circumstances his images were pretty good. First he showed the village the way he remembered it first: everybody sitting down to dinner in the basement of the library. …Then, he created a really detailed image of the farmhouse sitting on its hilltop, surrounded by a glow. The elves, looking much happier, started farming and gardening and building little houses. The fire creature didn't let up. Once it discovered it couldn't throw him around anymore, it started ramming him with its nose, burning his shirt and pants in patches the size of Keith's fist. … Keith ducked, covering his face with both arms, but he didn't let the image die.
"Wait, you've got to see more! This place is very important to them. They're really nice to be around." The one thing he vowed not to do was hit back. He had an idea that that was what got Holl and the others in trouble with the creature in the first place. No matter what it did to him, he'd respond with more information. It was his only chance to break through. If this didn't work, the elves would have to keep from doing magic here forever. Keith was determined to make peace. "See? The Master is my teacher. He's great. He's taught Big People as well as little people." He showed the Elf Master with the mixed class on Sundays, showing many of the students who had passed under his hands: Lee, Teri, Dunn, even Karl Mueller, who'd turned out to be a rat, and told the monster what they'd been able to accomplish because of their education. "Lee's a newspaper writer now. Teri designs clothes—oof!" Keith didn't dodge fast enough to miss the next pass. The snakelike tail whipped him in the cheek.
"Hey!" he exclaimed. "That hurt! You're not listening to me!"
…Wherever the little monster shot off to in the room, Keith had a picture waiting there for it: Enoch carving lantern screens, Dola babysitting Asrai, Keva kneading bread. Each showed one or more of the elves engaged in a peaceful, productive occupation.
… Keith had to jerk his head back to avoid being smacked in the face by a wave of fire. It threatened to pin him against the wall. He wiggled out from behind it, only to be met by another wave. He ran across the cellar, meaning to take shelter among the barrels, and plunged directly through another that sprang up in the center of the room. It shed little heat. The creature meant to scare him, not hurt him.
"Oh, so you're not so bad after all," Keith said. "But I'm not budging."
He kept up the picture show, making visuals out of vivid memories. He had to grin at the recollection of Enoch trying to parallel park his car, his head barely showing over the edge of the steering wheel, concentration written all over his dour face. A powerful blow in the chest knocked Keith over backward. He found himself on the floor, looking up into the bright black eyes.
"Hi," Keith said. "Forget it. I'm not going anywhere. You might kill me, but you won't outwait me." He squeezed his eyes shut as the flames came closer and closer to his face.
"Not the ssssame," came a sibilant voice from inside the flames.
Keith's eyes flew open. It could talk! "As who? Not the same as who?"
Instead of answering, part of the creature seemed to dissolve into a haze as the rest of it gathered in a loop. Within the confines of the circle, a picture formed in flame. Keith recognized the elves, faces drawn in hair-thin lines of fire. "They fight and flee. You sssstay. Ssssuperior."
"Me? Superior? Compared with them?" Keith asked, getting used to the hissing voice. "No way. I'm just more stubborn."
Myth-Fits:
Business is slow for M.Y.T.H., Inc., and its president, Bunny, is getting nervous that the company might not meet its quarterly goal. So when a job comes in that's worth an absurd amount of gold—and also happens to take them to Winslow, the most luxurious vacation resort in any dimension—the team jumps at the opportunity to recoup some cash and maybe catch some R&R.
Only, magician Skeeve has an unsettling feeling that this mission might be trickier than it seems. Someone in Winslow is messing with the magic lines and working hard to ensure that the M.Y.T.H. crew gets nowhere near the powerful relic that they've been hired to find. And as the mysterious manipulation turns deadly, Skeeve, Bunny, Aahz, and the rest of their partners find themselves in a race not only to finish the job but also to escape paradise alive…
A cheerful female in white shorts and a bandanna top rushed over to me and handed me a parchment scroll.
"What's all this?" I asked her.
"It's simple. Find all the items on this list by midnight tonight and win a prize!"
"Big deal," Aahz said, holding up his hand and beckoning. A waiter appeared out of thin air and presented him with a bucket-sized goblet sloshing with beer. He glugged down half the brew, and let out a sigh of pleasure. "What do we get? A t-shirt? No, thanks.""
"No, sir!" Campfya said. "Winslow only offers attractive prizes to our honored guests! One hundred gold pieces!
Bunny's big blue eyes shone. "A hundred gold pieces?"
"Yes, Miss Bunny!"…
"We're overqualified," Aahz said, with a yawn. He handed the empty pail to the server, who promptly vanished. "But it might be entertaining to shellac the competition while we're waiting for the cup to turn up."
"So you will enter?" Servis asked. His face creased in a delighted smile.
"Yeah, why not?" Aahz said. "What are we looking for?"
Campfya handed us a blue-tinted parchment and a large white sack. I unrolled the scroll and read down the list.
A handful of Troll fur
A Deveel's hoofprint
A Klahdish expression
Two ounces of pink sand
A blank look
Some blue air
A pair of dice
Dragon breath
I skimmed down. I wasn't sure what a few of the items were, but I was sure the others would know. Then I read the final entry:
The Loving Cup
"What?" I demanded. I pointed to the final item. "Why is this on the list? It's one of a kind. That's supposed to be ours! We're waiting for it to be delivered."
Servis looked at the list. His kindly brows drew down.
"Oh, my. That wasn't on the original list. There should be only twenty items. I have it here." He reached into the air and pulled a purple-rimmed scroll out of nothingness. "You see? – Oh, my courteous aunt, it is there! That's not right!"
"How many groups are on this scavenger hunt?" I asked.
"About a hundred and fifty," Servis said. He looked worried, but no more worried than I felt. "Someone has tampered with the list!"
"But who?" I asked.
"Your girlfriend," Markie said, in a flat voice.
"She's not my girlfriend!" I exclaimed. But the expressions on my friends' faces told me they didn't believe me. …
"Who wants to hold the bag?" Aahz asked.
"I will," Bunny said at once. "We ought to divide up the list."
"In a minute. First, number one," Tananda said. She beckoned to Chumley to hold up his arm. The big Troll cringed.
"But, Little Sis, it hurts when you do that!"
"I'll try to keep it painless," she said. Chumley held still with admirable patience while his sister plucked a sizeable pinch of fur from the back of his arm and placed it in the bag. A check mark appeared beside the first entry on the scroll.
"Another easy one," Aahz said. "Dragon breath. I can't believe they want a dose of halitosis. They must mean fire."
"But Gleep's fire will just burn the bag up," I pointed out.
"Gleep!" my dragon agreed.
"Piece of cake," Aahz said, with an expansive sweep of his hand. "Remember when I taught you to levitate? Same thing."
I frowned. "How could it be the same thing?"
"To lift yourself off the ground, you use magik to push against it. The same principle applies here. Take some magik out of the force line. Picture it forming a globe with one arc still open. Like a hollow ball with a hole in it. Imagine all the force pushing inward. Got it?"
"I think so," I said.
It was easy enough to pick up a small quantity of magik from the wavy blue force line that ran beneath our feet. In my mind, I shaped it as Aahz directed. It formed a bubble about the size of my fist, pale green in color, right in front of my stomach. I nodded.
"Good," Aahz said. "Show me where it is."
I held my hands on either side of the globe.
Aahz turned to Gleep.
"Can you breathe into that?" he asked. "Without causing a massive house fire or giving Skeeve a hotfoot?"
"Gleep!" my dragon protested, hurt in his large blue eyes. But he flared his nostrils and took a deep breath.
I turned my face to one side as Gleep exhaled a narrow stream of bright golden fire directly toward me. The heat was unbelievable, but to my delight and amazement the force bubble absorbed it all.
"Close it, kid!" Aahz bellowed. I turned back to look. The lance of dragon breath bounded around inside the globe, trying to find a way out. A tongue of flame licked out of the one place on the bubble that faced my dragon. Swiftly, I pinched the opening shut. The fire kept ricocheting around, drawing patterns of red light against the magikal surface.
"That's one neat piece of magik!" I said, turning the small orb over and over. "Thanks, Aahz!"
"It's nothing special," Aahz said, with a shrug. "Just doing my job as an instructor. Looks like you still need continuing education, if you never worked out that you can use magik to press against other substances or itself for other purposes on your own."
My face grew as hot as the bubble.
"Maybe if you explained that in the first place, I would have known it!"
"Some people figure it out without being told! I didn't realize your aptitude was so low you never tried to experiment!"
"You always stressed how dangerous it was!"
"You won't know how to minimize the danger if you don't try!"
"Boys, boys," Tananda said, putting a hand in each of our chests and shoving us away from one another. "Let's get a move on. There are a lot of things to find!"
"What about a Klahdish expression?" I asked. "What does that mean?"
Aahz shrugged. "Same thing as a blank look, is my guess."
"What?" I asked. Suddenly, a pink haze covered my face. It moved outward and shrank to an oval the size of my hand. In it, I could see my own reflection. My mouth was open and my brows were high up. Two check marks appeared on the list.
"Perfect," Markie said, gleefully. "Just don't let anybody else get you to make that face, and we're ahead of the game. And don't let your dragon breathe fire anywhere else, no matter what."
Book online sales links:
Advanced Mythology
Amazon: https://www.amazon.com/Advanced-Mythology-Jody-Lynn-Nye-ebook/dp/B00UXHNRNC/ref=sr_1_1?s=books&ie=UTF8&qid=1467065154&sr=1-1&keywords=advanced+mythology#navbar
Barnes & Noble: http://www.barnesandnoble.com/w/advanced-mythology-jody-lynn-nye/1102079010?ean=9781614752738
Myth-Fits
Amazon: https://www.amazon.com/Robert-Asprins-Myth-Fits-Myth-Adventures-Jody/dp/0425257029/ref=tmm_pap_swatch_0?_encoding=UTF8&qid=1467064986&sr=1-1
Barnes & Noble: http://www.barnesandnoble.com/w/robert-asprins-myth-fits-jody-lynn-nye/1123289747?ean=9780425257029
Social Media Links:
Website: www.jodylynnnye.com
Myth website: www.mythadventures.net
Twitter: @JodyLynnNye
Facebook: https://www.facebook.com/jodylynn.nye
Goodreads: https://www.goodreads.com/author/list/9615.Jody_Lynn_Nye