Before I was published, I felt as if I were the only author in the world. These days, I belong to a seemingly endless circle of authors of demonstrable talent such that each time I turn around, I find that yet another of my acquaintances has won several awards and writes with great originality. Having said this, it is my great pleasure to introduce you to A. R. Silverberry. If you have not yet sampled his work, you should.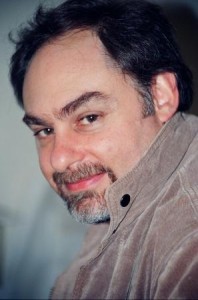 When I asked Mr. Silverberry to give us his writing biography, not one to go on about himself, he gave this succinct reply:
A. R. Silverberry writes fiction for adults and children. His novel, Wyndano's Cloak, won multiple awards, including the Benjamin Franklin Award gold medal for Juvenile/Young Adult Fiction. He lives in California, where the majestic coastline, trees, and mountains inspire his writing. The Stream is his second novel.
I find his premise for The Stream vastly intriguing:
What if your world was six miles wide and endlessly long?
After a devastating storm kills his parents, five-year-old Wend awakens to the strange world of the Stream. He discovers he can only travel downstream, and dangers lurk at every turn: deadly rapids, ruthless pirates, a mysterious pavilion that lures him into intoxicating fantasies, and rumor of a giant waterfall at the edge of the world. Defenseless, alone, with only courage and his will to survive, Wend begins his quest to become a man. Will tragic loss trap him in a shadow world, or will he enter the Stream, with all its passion and peril?
Part coming-of-age tale, part adventure, part spiritual journey, The Stream is a fable about life, impermanence, and the gifts found in each moment.
Will you tell us how this unusual book came into being?
Funny how it came about. I was working on the sequel of my first book, Wyndano's Cloak, when I was gripped by the idea for another story. I had been having a conversation where I used the metaphor of a stream. I kept thinking about that metaphor. In a few hours, the character of a small boy, alone, defenseless, trying to understand the ways of the world, sprang into my mind. I saw images of him confronting the challenges we all face in life: love, loss, pain, losing your way. The next morning, I put aside that sequel and started writing. It pretty much tumbled out of me and didn't let go until it was done.
What was the biggest challenge you faced writing this book and how did you overcome it?
I knew almost nothing about boats and sailing. My knowledge of surviving in nature was just as scant. Here's a short list of some of the things I needed to learn and integrate into the novel: the flora and fauna of the riparian wilderness, the technology available to the primitive people occupying the Stream—knife making, basketry, boat building—and the mainstays of their diet and how it was prepared. In other words, I had a huge learning curve.
Have you written any other novels?
Wyndano's Cloak (2010) and its prequel, unpublished and living in one of my dresser drawers.
Have there been any awards, productions, videos or anything else of interest associated with your work?
Yes! Both books have gotten awards. Wyndano's Cloak was a Benjamin Franklin Award Gold Medal winner. To date, The Stream has snagged four honors: Shelf Unbound Notable Book in the category of Literary Fiction, Eric Hoffer Award Finalist in General Fiction, Finalist for the da Vinci Eye (for the book cover), and Finalist for Foreword Reviews Indie Fab Book of the Year Award.
What else are you working on?
I'm working on a dystopian sci-fi trilogy. I don't like to say too much about unpublished projects. You never know how they'll turn out, or if they'll turn out! Case in point: the prequel mentioned above. I think about it from time to time, wondering if I can resolve cure the ills that plague it!
I certainly understand. Sometimes you can talk all of the energy out of a project. Are there any occupational hazards to being a novelist?
If you're personality is not suited to it, the long, solitary hours might be an issue. Fortunately for me, I can get engrossed in my writing for much of the day, and wonder where the time went.
Tell us about your path to publication.
That prequel was written purely on intuition. Translation: I didn't know beans about writing. I submitted it to agents. All five rejected it, but one was kind enough to critique the positives and negatives about the book. Her feedback was quite helpful, and spurred me to learn about the craft by reading books and taking courses. When Wyndano's Cloak was completed, my editor (I kid you not, a Finalist for a Pulitzer!) encouraged me to submit it to agents. In fact, after I told him I wanted to self-publish it, he wrote to an agent, without my knowledge, and told her about it. Talk about a vote of confidence! It was wonderful that he was so passionate about the story, but I wanted total artistic control of publication, and went that route.
What is the single most powerful challenge when it comes to writing a novel?
Making it all hang together. The early drafts of Wyndano's Cloak had too many themes. I spent six months pondering which one to focus on, and drove everyone around me crazy as I agonized over it. Thematically, The Stream was easy, though. I knew what I wanted to say, and that guided the process.
Having the courage to cut and pair down to the most essential things is another challenge. Case in point is the excerpt at the end of this interview. I love the way the scene turned out, but I decided not to include it in the book for pacing reasons, and because I found other ways of conveying what I needed. Think of it as bonus material for people who want more about the Stream.
Is there anything you want to make sure potential readers know?
If you like adventure, suspense, and fantasy, along with unforgettable characters, you'll enjoy my books.
Describe a typical day.
Roll out of bed between 6 and 7 AM. Pet and feed "freelance household beast" (credit goes to the poet, Pablo Neruda). Write until 9. Take a long walk. Jot down story ideas on notebook. Head to work. Listen to audio book (currently One False Move, by Harlan Coben). See clients afternoon into the evening. Listen to audio book on the way home. Read at night. Sleep. Dream.
I'm eager to share a sample from The Stream with our visitors, but before I do, let's try a Lightning Round. In as few words as possible, please answer the following:
 My best friend would tell you I'm a …
Caring individual.
The one thing I cannot do without is:
My piano.
My biggest peeve is…
Intolerance.
Thank you, A. R., for taking the time to share with us. Here is the sample I promised: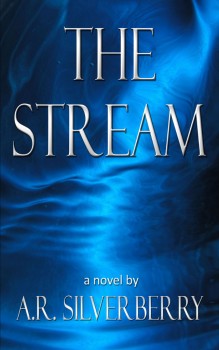 If Wend had stopped to think about it, he would have realized that his family, searching for fruit, nuts, and roots, never ventured far from either shore, that travelers never sailed upstream to tell tales of what lay ahead. Except for tacking and voyages of a few miles, his family never ventured upstream either. When he'd asked his father why, he was told, "It's a law." Wend must have looked blank because his father told him to jump as high as he could. Wend jumped, and after his feet landed on the ground his father said, "Now jump as high as the top of the mast." Wend had laughed and declared that no one could do that.
"Why not?" his father asked.
"We come down first," Wend replied.
"It's a law," said his father. "And it's a law that we go that way."
His father pointed downstream.
If Wend had thought of these things, he would have understood that everyone was tethered to the stream and could only go in one direction. People stopped from time to time, working at abandoned foundries to smelt metal for anchors, chains, and knives, cutting trees to build or repair boats, living in villages, taking over deserted houses like creatures that move into another animal's shell. They never stayed long, always returning to their boats, always going with the current, always traveling downstream.
For those of you who would like to stay in touch with A. R. Silverberry, here are a few links:
 Website                    http://www.arsilverberry.com
Blog                            http://www.arsilverberry.com/blog
Facebook                https://www.facebook.com/pages/A-R-Silverberry/122991764395051
Twitter                     @arsilverberry