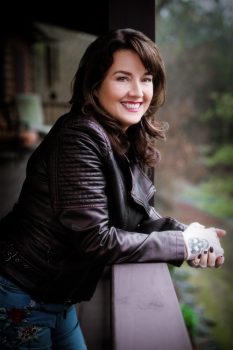 Defying all odds is what #1 New York Times and international bestselling author Sherrilyn Kenyon does best. Rising from extreme poverty as a child that culminated in being a homeless mother with an infant, she has become one of the most popular and influential authors in the world (in both adult and young adult fiction), with dedicated legions of fans known as Menyons—thousands of whom proudly sport tattoos from her numerous genre-bending series. Since her first book debuted in 1993 while she was still in college, she has placed more than 80 novels on the New York Times list in all formats and genres, including manga and graphic novels, and has more than 70 million books in print worldwide. Her current series include: Dark-Hunters, Chronicles of Nick®, Deadman's Cross™, Black Hat Society™, Nevermore™, Silent Swans™, Lords of Avalon® and The League®. Over the years, her Lords of Avalon® novels have been adapted by Marvel, and her Dark-Hunters® and Chronicles of Nick®  are New York Times bestselling manga and comics, and are #1 bestselling adult coloring books. Keep your eyes peeled. Her books are soon to be hitting both the big and little screens by the same group that specializes in turning beloved literary series into major movie franchises.
I first met Sherrilyn Kenyon at her Night At Sanctuary Dragonsworn Party at the 2017 iteration of Dragon Con in Atlanta, Georgia. After waiting at the end of a line of fans that wound around much of one of the Hyatt Regency's larger event rooms, I eventually had the opportunity to introduce myself. Although she had been chatting and posing for pictures with each one in turn for over an hour, by the time I reached her I found her to be open and welcoming to the point I might as well have been the first person she had spoken with. It is my great pleasure to introduce her to those of you who are not yet familiar with her work, though by this point I'm probably speaking to only a few dozen.
Today, we're discussing her recent release, Deadmen Walking, which can best be described as follows:
Hell hath no fury as a demon caged . . .
To catch evil, takes evil.
Enter Devyl Bane—an ancient warlord who has absolutely no love of humanity.  Yet to return to the human realm as one of the most notorious pirates in the Spanish Main for the sake of vengeance, he makes a bitter bargain with Thorn—an immortal Hellchaser charged with battling the worst monsters the ancient gods ever released into our world. Monsters and demons Bane himself once commanded against Thorn and the humans.
For eons, those demons have been locked behind enchanted gates…which are starting to buckle. Now, Bane, with a vicious crew of Deadmen at his command, is humanity's last hope to restore the gates and return the damned to their eternal prisons.
But things are never so simple. And one of his biggest vexations, aside from keeping his crew from killing each other before they have a chance to save humanity, is the very ship he sails upon. For Mara, the Sea Witch isn't just a vessel, she's also a woman born of an ancient race Bane helped to destroy. And sister to the possessed creature who is one of the worst of those trying to break through to claim his soul, and retake the world.
Mara's innate hatred of him makes the very fires of hell look like a sauna—not that he blames her. Centuries of war and betrayal divide them. But if Mara can't find the humanity inside the Devyl and the Devyl can't teach Mara to embrace her darker side for the good of their crew and the world, the two of them will go down in flames and take us all with them.
Join Captain Bane and his crew of Deadmen as they hold the line against the damned who prey on those who sail the high seas.
Sherrilyn, although I've been interviewing authors for several years and have been enjoying fantasy for more years than I can count, the number of books and their creators has become so vast that I am constantly making new and delightful discoveries. Although I had heard numerous mentions of you and your multitude of books over the years, I am a little embarrassed to admit that it wasn't until Dragon Con 2017, at the Night at Sanctuary Dragonsworn book launch party where I purchased a copy, that I had my first opportunity to explore one of your worlds. I was immediately taken by how quickly its story developed, and now I've found that Deadmen Walking is no exception.
While the rate at which each story unfolds makes it obvious you're a natural story teller, it still makes me wonder how long does it take you to bring a typical book from inception, by which I mean concept, to its conclusion?
It depends on the book. If it's the size of Styxx or Stygian or Born of Legend, which is the size of three or four regular novels, it obviously takes me longer than a single novel. But a "regular" novel, which for me is still usually longer than a "typical" book takes about nine months from start to finish.
What kind of editorial/developmental team do you work with that allows you to turn out so many polished works so quickly?
Just me and my editor and the characters. So far that seems to work.
As I began reading Deadmen Walking, it wasn't long before I found myself running into unfamiliar terms which I quickly learned were not the author's inventions: words such as linstock and plat-eyes. While the dictionary quickly explained the former, I had to go online for the second and was quickly drawn into the Gullah culture of the American South and the West Indies. How much time do you spend doing research and where do you turn for this information?
I grew up with it. I was very lucky to be exposed to a lot of different and varied cultures very young, Gullah being one of them. I love that I can now share that with others because I think it's a beautiful culture that others don't get exposed to as a rule and it's one I think people would enjoy if they knew it was there. Plus I've always been drawn to learning. I was that kid who carried the huge tomes around in school that the other kids would stare at with a frown. I was so nerdy the librarians would even let me check out reference books and I was one of the few kids who knew what inter-library loans were as far back as middle school.
You mix numerous mythologies in a way nobody else seems to: Greek, West Indies, Irish, Nordic and others. When did that concept first come to you?
Birth, LOL. Again, I think it's because I have a mixed heritage and grew up a bit scrambled that it comes naturally. I was around such a cross-section of the world being at Fort Benning that to me the world and cultures naturally intersect and interact so it's only natural that my world would too. Right now, my friends are wonderfully mixed, as is my family. So why would my fictional world be any less so? I love to learn languages and culture, and when you look at civilization historically you can see how they blend together whenever they come together in places like Greece, Egypt and ancient Persia and Carthage and Rome. So when I'm building a world, to make it believable, I turn to what I've learned from history and anthropology.
The book jacket states that both the Chronicles of Nick® and the Dark-Hunters® series are about to become "major motion pictures." Is there anything more you can tell us about this at this stage of the game?
I'm hoping to have something I can say very, VERY soon. But I can't say it right now. Sorry.
I have read the speech you once gave about your beginnings in Appalachia, the difficulties you overcame to become published, then dropped by your agent, only to return against all odds with the Dark-Hunters® series. Now that you have achieved more success than most writers ever hope to, are you ever plagued by doubts as to what the future holds in store? I mean no disrespect. I admire you and what you have achieved. But I also understand the human condition and the fears that lurk in the back of all our minds regardless of our situation.
All the time. The one thing I've learned in my life is that neither failure nor success is ever permanent. The higher you climb, the more people there are who are trying to knock you off the peak, which is very sad, but sadly true. I've never been the kind of person to judge my success by someone else's but far too many people do that. However, you have to keep going and you can't give into the naysayers, even when that naysayer is you. Fear will paralyze you, so be fearless in all things. It's what I tell my boys daily. We do this because we love it. Life is not for the meek. You greet each day with a smile and with steely resolve because this is all we've got and we've got this. Whatever it is, you can overcome. No matter the mountain, it can be climbed. You just focus on the next step and before you know you'll be over it. As Churchill said, when in walking through hell, keep walking.
With the time you put into writing, do you find any time to read? If so, which authors do you enjoy and why?
Not as much time as I'd like, but I do get to read some. Right now my faves are Madaug Kenyon, Elicia Hyder and Quincy J. Allen.
From what I've already learned about you on my own, I understand how much family means to you. Since we're speaking about the time you need to devote to your writing, would you care to give us a peek into your home life? How hard is it for you to create time for your family?
Not at all. My boys are always my first priority and they know it. Day or night. My youngest always jokes that even if it's 2 A.M. I'll stop writing to go make Raman and talk about his problems or just life in general. Or my son in Japan can call at 5 A.M., my time or his, I'll pick up and chat as long as he needs me to. There's always time to write and there's always time for my boys.
What do you like to do when you have time to spend with your children?
When they were younger, we'd game, and make things. Drawings, cookies, ginger-bread houses, sock monkeys. And of course, I'd take them with me to Dragon Con and other conventions. Now that they're older, they go to more conventions and help out at the booth. We cook more, but now together and they ask for advice on their books. We laugh a lot. Have fun.
Now that you have become financially independent, do you have any plans for your life apart from writing?
My life has never really changed. Work hard for my kids. Be true to my fans and do the best for my characters as I can.
If your fans care to meet you this year, where can they do so?
The panels and signings. We also have a booth where I pop in and out. But usually the panel and signings are the best places. However, never hesitate to stop me if you see me. I'm there to meet people and am happy to chat, so long as I'm not rushing to a panel 😉 But then we can walk together and chat.
Thank you so much for sharing your valuable time with us. I am especially appreciative since you responded to my interview request while you were chin deep making preparations for the Stygian book launch party. I would also like to inform those readers who will be in the Atlanta, Georgia area when this interview goes live, you will be at Dragon Con—which runs from August 30 through September 3—and there is still time to meet you and purchase a signed copy of Stygian.
To get into the party, which will be held at the Atlanta Marriott Marquis, at 265 Peachtree Center Avenue, Atlanta, Georgia on August 30 at 7:00 p.m. and purchase a signed copy of Stygian for $30, click on this link: https://www.paypal.com/cgi-bin/webscr… To purchase a signed copy and over $100 of swag for only $45.00, click here: https://www.paypal.com/cgi-bin/webscr…
Immediately following is an excerpt from Deadmen Walking, after which visitors to this site will find a link to Sherrilyn's website.
Excerpt: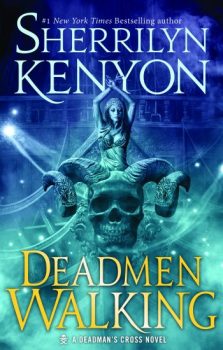 In the Year of Our Lord, 1716
Jamaica
"Way I hear tell it that one's so bad, he whups his own arse thrice a week."
Eyes wide, Cameron Amelia Jack burst out laughing at the unexpected comment she overheard above the raucous tavern voices and music. Until she caught sight of who it was directed toward. That sobered her quick.
Holy mother of God . . .
There was no way to miss that giant mass of human male as he swept into the crowded room like the living embodiment of some ancient hero.
No, not a hero.
A pagan god.
At least six and a half feet tall, he towered over everyone else there, and had a shoulder width so great, he was forced to turn to the side to come through the doorway and stoop down lest he decapitate himself. A feat he accomplished with a masculine grace and swagger that said he'd done it enough that it was habit from years of experience.
Which made her wonder how many times as a boy he must have whacked his head afore he learned to duck like that.
With a quick swipe of his massive hand, he removed his black tricorne hat and tucked it beneath his arm, exposing a thick mane of unbound, wavy sable hair that gleamed in the dull candlelight. He held a set of rugged features that appeared chiseled from stone— in perfect masculine proportions.
Never in her life had she beheld his equal in form, strength or grace, but it wasn't just the unexpected sight of him. He possessed that raw, commanding presence that was unrivaled by king or commander. An air of noble refinement that was offset with an aura of bloodthirsty intolerance, cool indifference and utter ennui.
He was lethal. No doubt. Beguiling. More than that, he was an enigmatic study of warring contradictions that quickened her heart a lot more than she wanted to admit to anyone, especially herself.
In a festering den of inhospitable inequity and evil, this man reigned as its supreme emperor. And while his two companions were dressed in brightly colored brocades— like the other vain occupants of the room, he wore a somber black wool coat, and breeches with plain brass buttons and an unremarkable, dark brown waistcoat. Even his cotton shirt and neckerchief were as black as his hair and boots. The only color on his body was the blood-red hilt of barbarian-styled cutlass. And a flashing ruby signet ring on his pinky that caught in the light.
But for his fierce swagger, deadly demeanor, and the firm hand that stayed planted on the hilt of that sword, he could easily pass for a respectable man. Nobleman even.
Until one met that cold, dark, intelligent gaze that saw everything around him to the most microscopic detail.
She could literally feel him tallying the strengths of everyone in the tavern and sizing them up for their every weakness of character and physical flaw . . .
As well as their casket.
He was exactly the kind of unnerving male that caused her and Lettice to draw straws on his entrance back home in Black Swan to see which of them would be stuck for the night waiting on his table.
And Cameron always cheated to make sure she wasn't the one left with it. Something that would bother her conscience a lot more but for the fact that it was Lettice's father who owned the Swan, and while Nathaniel Harrison would guard his daughter's reputation and well-being, he wasn't nearly as circumspect with hers. Especially when placed against his need for profit. He'd sell all but his daughter for that.
Even his own mother, and probably his wife.
Not wanting to think about that, she scowled at the men flanking the newcomer. His companions were much more the typical pirate or privateer fare one would expect to find in such a sordid place. The one to his right had a mane long brown hair, he wore tied back in an impeccable queue, well-trimmed beard and eyes so light and merry a blue, they glowed in the dim light. Each of that man's fingers held an ornate ring— no doubt plunder from some unwary ship he'd raided. Still, he seemed amicable enough.
While many Caribbean pirates had a tendency to pierce their earlobes, this one had chosen to place a small gold hoop in his left eyebrow, just off its arch. His elaborate burgundy and black coat was widely cut at the waist— in the latest fashion craze. And where the beguiling and dangerous captain had chosen a plain black neckerchief to wear, this pirate's cravat was stark white silk, and trimmed in layers of decadent lace.
Sherrilyn Kenyon's website: https://www.sherrilynkenyon.com/