I write fantasy, but I'm every bit as taken by books set in the real world, well-written books with visceral appeal. So when I encountered online a work set inside prison walls, one of this world's most difficult environments, a book called The Rap, I wanted to meet the author and share his novel with my visitors.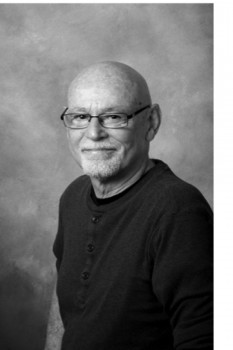 Unlike the other works I've featured here, The Rap is not a recent work. It was written in 1974. It came to my attention, however, because it is only now being released as an ebook. Still, with so many other wonderful recent publications, why would I be interested in showcasing a book that is more than forty years old? Well, let's see. After its debut in print, Fort Worth Press called it "A bawdy, rowdy and powerful novel—a blockbuster." The Philadelphia Inquirer said it's, "The best novel I've tasted in many seasons." When I learned the Chicago Tribune said, "There isn't a page of The Rap that will let you off… It is incredibly cynical, sarcastic profane and brutal… You can't turn your back on it. You can't forget it", I asked myself how could I ignore it? It is with pleasure, then, that I introduce you to author and screenwriter Ernest Brawley.
When I asked Mr. Brawley to tell us about himself, he had this to say:
I grew up on the grounds of several California prisons. My father and two of my uncles were guards, and one of my other uncles was an inmate at the prison where my father worked.
As a high school student, I was intent on becoming an auto mechanic, but my English teacher liked the essays I wrote for his class, encouraged me to pursue a college track, and gave me my own gossip column, modeled on Herb Caen's, in the school newspaper. I called it "Ernie's Brawlesque," and I had so much fun writing it, and found that it made me so popular with the girls, that I decided to become a professional author. When I met my teacher later in life, I jokingly told him that I would never forgive him for encouraging me to be a writer and not an auto mechanic. When he asked me why, I replied, "Because the average mechanic gets paid a helluva lot more regularly than your typical writer!"
I worked my way through grad school working nights as a correctional officer at San Quentin Prison, in Death Row, the Big Yard, and as a rifleman in the guard towers. THE RAP is based upon my horrifying experiences there, and I actually lived through many of the events in the lives of my characters. My protagonist, Arvin Weed, is very like me. Even his name has the same history as mine. Both "Arvin" and "Weed" are the names of funky little California farm towns. My father was born Ernesto Robles, but changed his name to Ernest Brawley when he passed through the border farm town of Brawley, California. A light-colored Mexican, he figured he'd do better in California with a gringo name. All the characters in THE RAP are based on my own family members, or guards and prisoners that I knew personally. Even Galliot, the black prison writer in my novel, is based upon the writer James Baldwin, whom I knew later in Paris.
I attended the University of California at Santa Barbara. After a stint in the US Army, I went on to San Francisco State University, where I was granted two writing scholarships and a Master's Degree in Creative Writing. Since then, I've spent my life writing, teaching, and traveling the world. I once even hitchhiked from San Francisco to Patagonia, and from Paris to Singapore. I am married to a Thai nurse, Kanchana Namjaiyen, whom I first met after a horrific motorcycle accident on the island of Phuket. I woke and saw her beautiful smiling Asian face beaming down upon me and thought I'd died and gone to Nirvana. We were married a year later.
I've taught at the University of Hawaii, Hunter College, New York University, and the Sorbonne. I've lived and worked in Buenos Aires, Paris, Rome, London, Bombay, Bangkok, Tokyo, New York, and Hollywood. I am a recipient of the Joseph Henry Jackson Award in Literature, and served for several years on the Fiction Award Committee of the National Endowment for the Arts in Washington. Aside from numerous short stories, magazine articles, and book reviews, I've published three novels.
Will you tell us a little about your writing career?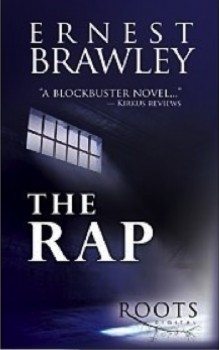 My first, The Rap, a gritty prison novel, was originally published by Atheneum. It was a Main Selection with Book of the Month Club, went into two editions as a mass market paperback, and was published in several foreign languages. It was optioned by Lorimar Productions and made into a feature film entitled Fastwalking, starring James Woods, for which I was credited as writer.
My second novel, Selena, set in the Central Valley of California during the Mexican farmworkers' strikes, was also published by Atheneum. It was a Main Selection at Literary Guild, a mass market paperback with Signet here and Granada in England, and was purchased by Twentieth Century Fox. It was based on my own experiences working with Mexican farmworkers in the tomato fields near Tracy, California, and it was also well-received. Here are some of its reviews:
"There is not an area of novel writing where the author is not scarily gifted. His plotting is intricate but never rings false or obtrudes. His descriptions of places, scenes, machinery, processes, illuminate like flares. His ear for dialogue can handle English, Mexican-American, and 'pocho' Spanish. His narrative pace is swift. His style is joyous and free. His feeling for character is mind-boggling. His amazing eye makes every page fresh. NO AMERICAN WRITER IN YEARS HAS PRODUCED SUCH A READABLE, DEEP AND FULLY REALIZED NOVEL!" — San Diego Union.
"A story as vibrant and earthy as its heroine and her people…a big, powerful novel, packed with action and alive with unforgettable characters!" — Literary Guild Magazine.
"Need not to be compared to Steinbeck; it stands on its own feet, speaks with its own fresh, strong voice!" — Louiseville Courier Journal.
My third novel, The Alamo Tree, also based upon the experiences of my own family, was published by Simon & Schuster and was a featured selection at Literary Guild. Its publishers describe it this way:
"The Alamo Tree is an epic of two countries–Mexico and the United States–chronicling the tumultuous relationship of two families, the O'Hares and the Carrizos, through six decades of this century's explosive social and political changes. Abounding in a rich variety of characters—Yankee imperialists and corrupt revolutionary generals, middle-class reformers and peasant activists, narcotics smugglers and wheeling and double-dealing entrepreneurs, victimized priests and disenfranchised mestizos—The Alamo Tree powerfully confirms Ernest Brawley as one of America's most dynamic and original writers, and a master storyteller."
In addition, I've written two film scripts, The Dressing Of The Dead for writer/producer George Gonneau, and The Northmen for producer Jeff Goldman.
It's nice to see you are finally moving into digital publication. Please tell us about this latest endeavor.
The Rap was republished on April 30, 2015 by Little Machines Press/Roots Digital and is now available for purchase at Amazon/Kindle. Selena will soon be republished by Little Machines Press/Roots Digital Media as well. My new novel, Blood Moon, is set in 1880s Arizona, and is based upon The Pleasant Valley War, the West's bloodiest land war, in which the Gringo and Chicano sides of my family were intimately involved. It will be published shortly after Selena by the same publisher.
Do you currently have any other projects in the works?
At present I am working on two projects, a novel set during the CIA's secret war in Laos entitled The Golden Triangle, and Streetlight, a crime thriller film script set in New York in the year of its nadir, 1975.
What were the challenges you faced while writing The Rap?
The biggest challenge I faced while writing The Rap was—believe it or not—eating. My former wife and I were the proverbial starving artists in Paris at the time, and we really did not know where our next meal was coming from. I could barely afford the postage to send the six hundred pages to my agent, John Hawkins, in New York. He sent it to Herman Gollob, the legendary editor at Atheneum, and the next thing I knew I received a check for $179,000.00… which is probably about quadruple that now in constant dollars, and more than my father had made in his entire lifetime. We went quite literally from rags to riches, and took all our artistic Parisian friends, including James Baldwin, out to dinner at the Select Bar, our hang-out in Montparnasse, to celebrate. Then I took my wife to all the most famous couturiers in Paris to get her outfitted, had a fitting at Giorgio Armani's myself, and we went on a five-star grand tour of Europe. The rest of the year went more or less like that, and by the next year we were broke again. However, as luck would have it, John sold The Rap to the movies, saving us from any more Parisian-style starvation.
Good for you! Since then, have you encountered any occupational hazards associated with being a novelist?
There are several. First, you sit on your ass all day staring at a computer screen and tapping away with your fingers, so you are in danger of rump enlargement, loss of sight, and carpal tunnel syndrome. Second, the writer's income is uncertain and fluctuating. You're either up, or you're down. And you'd probably do better in the end with a regular eight-hour job in an automobile garage where you get a check every two weeks and go home to spend the weekend with the wife and kids. Third, when you're up, you may suffer from attacks of narcissism and self-glorification, and when you're down the opposite may occur.
What is the single most powerful challenge when it comes to writing a novel?
My problem is not the story, or the characters, for mine are always based on people and places and stirring events that I know very well or have experienced myself. My problem is organizing them all into a palatable, readable form. I have a tendency to go off on tangents, to not properly focus on a single dramatic element, to fail in building one scene on another until they reach a satisfying climax. Having talked to other authors, I find that I am not alone in facing this problem.
Do you have another job besides writing?
 For years I taught at the university level, but I am now a full-time writer.
Describe a typical day.
I get up early, see my wife off to the hospital where she works, eat breakfast, and sit down to write. I force myself to sit at my computer till lunchtime, even if no sudden inspiration comes my way. I find that if I sit long enough, something will inevitably turn up. After lunch I nap for a half hour, have a cup of tea, and set back to work. I stay at my desk until my wife arrives home from work. Then we go down to the gym to work out for an hour. Home to supper. And off to bed. A very boring routine, but it works. I stick to it at least five days a week, sometimes six. Every month or so we take off for a long weekend in the mountains, desert or seaside, to friends or family.
What motivates or inspires you?
The real events that I, my family past and present, and certain of my acquaintances have experienced. We have all led eventful and exciting lives, and some of us have died violently.
How do you pick yourself up in the face of adversity?
Funny you ask that, Raymond. Many of my friends ask me the same. Actually, I'm a born optimist. Always looking for the bright side, no matter how bleak things may actually be. And I'm not alone. It's common in my immediate family to laugh at the fates, to "accentuate the positive, eliminate the negative," as my mother used to sing after Johnny Mercer, to refuse to give into adversity under any circumstances. For example, my sister Lenor, a rodeo queen, mother of two little girls, lost her leg and part of her hip when her horse fell on her in a barrel race. She spent not a minute lamenting her fate. She was back up riding within the year, along with water skiing and bicycling, and wrote a book about her recovery entitled One Step At A Time, which was an international best seller.
What has been your greatest success in life?
My greatest successes are my novels. My greatest failure was in my role as husband to my former wife.
Before I provide my visitors ways to learn more about both you and works, I'd like to conclude our time together with a Lightning Round. Please complete these sentences:
My best friend would tell you that…
I'm a workaholic who likes to take a break from time to time, drink good wine, and giggle about old times surfing the big waves at Rincon del Mar or chasing girls on Malibu Beach.
The one thing I cannot do without is…
my wife, the beautiful young nurse from the River Kwai, Kanchana Namjaiyen Brawley.
The one thing I would change about my life is…
nothing. I have no regrets.
My biggest peeve is…
California drivers.
The person I'm most satisfied with is…
my lovely, wonderful daughter, Lucia Brawley, actress, writer, mother, political activist, an inspiration to all who know her.
Ernest, I cannot begin to tell you how delighted I am you agreed to share this time with us. It's been a pleasure to begin getting to know you.
To my visitors, if you have enjoyed this brief encounter, you can get in touch with the author and find his books at the following links:
Website:          http://www.ernestbrawley.net/