You can imagine my delight when WordFire Press asked me to interview the legendary author, Alan Dean Foster, about his two new books, Star Wars – The Force Awakens and his long-awaited original novel Oshenerth. Equally pleasing, I found Mr. Foster both easy to work with and prompt in his responses.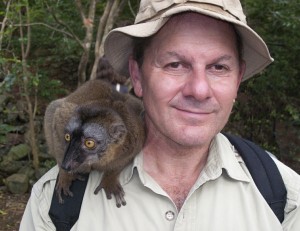 Alan Dean Foster's work to date includes excursions into hard science-fiction, fantasy, horror, detective, western, historical, and contemporary fiction. He has also written numerous non-fiction articles on film, science, and scuba diving, as well as having produced the novel versions of many films, including such well-known productions as "Star Wars", the first three "Alien" films, "Alien Nation", and "The Chronicles of Riddick". Other works include scripts for talking records, radio, computer games, and the story for the first "Star Trek" movie. His novel Shadowkeep was the first ever book adaptation of an original computer game. In addition to publication in English his work has been translated into more than fifty languages and has won awards in Spain and Russia. His novel Cyber Way won the Southwest Book Award for Fiction in 1990, the first work of science-fiction ever to do so. His sometimes humorous, occasionally poignant, but always entertaining short fiction has appeared in all the major SF magazines as well as in original anthologies and several "Best of the Year" compendiums. His published oeuvre includes more than 100 books.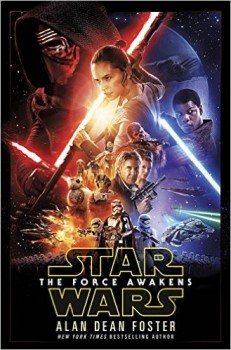 I understand that you spoofed the audience at the Star Wars Celebration 2015, Del Rey panel, where it was announced you would be novelizing the movie. Will you give us a recap of what you did?
The notion was mutually developed by Del Rey and myself. We thought it would be fun for the audience if, instead of my simply appearing on the stage with the other panelists, they announced that they were still looking for someone to do the novelization. They then opened the floor to questions.   As was prearranged, I was called upon first, whereupon I (as a presumed stranger) offered to write the book, as I was "familiar with the characters and setting". After some easy back and forth, they said, "Okay, you can do it". Whereupon I was introduced. The audience loved it.
After Michael Arndt, the original screenwriter, left the project and J. J. Abrams and Lawrence Kasdan took over, the movie was put on a production fast track. Since it wasn't until April 9 of 2015 that the above announcement took place and the book's release had to coincide with the movie release, how much time were you actually given to complete the book?
Three months. I finished it in less than two. That's just the way I write, whether it's a novelization, a spinoff, or an original novel.
It's not surprising, then, that they selected you. How satisfied are you with the result?
Quite, although as with any work, one always wishes for the opportunity to do another polish.
Was there any sort of collaborative process between yourself, Abrams and Kasdan, or were you just left on your own?
Making even a small film with no expectations is a 24/7 task. Making something on the nature of Star Wars is a 25/7 task. Directors, producers, writers, actors are completely focused on and absorbed in the making of the film. Even if they wished to participate in the development of what is at base an ancillary product, the time simply is not available. So yes, I was left on my own, albeit with input from my editor at Del Rey, Shelly Shapiro, and the Star Wars story group.
How much access to the screenplay and production materials were you given?
I had a full screenplay. I requested, and was provided, with as much in the way of production material as Lucasfilm/Disney was able and willing to provide. This consisted primarily of still shots of characters in costume, sets, and props.
Did The Walt Disney Company exercise any sort of supervisory role?
As will be the case with all Star Wars-related material in the future, the Star Wars story group vetted everything I submitted.
Because your "Pip and Flinx" series is as rife with both the intergalactic populace and dry humor one finds in the Star Wars saga, I thoroughly expected your distinct writing style would bleed over into Star Wars – The Force Awakens. I was pleasantly surprised, then, to find your book sounds exactly like George Lucas. Was it difficult to take on his voice?
When doing a novelization, I try to stay as true to the work of the screenwriters as possible. I'm doing a collaboration, an expansion…not a revision. Over the decades I've had to assume the "voices" of many other writers, most notably that of Eric Frank Russell in my expansion of his novella "Design for Great-Day". It's very flattering when readers feel that the expansion is a seamless development of the original writer(s) style.
While on one hand, a novel can take a reader inside a character's head and provide background in ways a movie cannot, but on the other lacks a movie's visual cues, there are inevitable differences between the way each tells the story that raise certain questions:
 In many instances, your book provides much more detail than the movie does, for example the exchange between Rey and Unkar Plutt concerning BB8 or, much later on, when Finn and Statura were talking about Starkiller Base, its weaknesses and capabilities. Are these your embellishments, or were they in the original screenplay but lost on the cutting room floor?
Those are mine, as are a fair number of similar bits of expansion in the novel. If you don't provide such material, then you as a collaborator are not doing your job and the reader is not getting their money's worth when they buy the book.
Where do the character or cultural backstories included in your book—that I suspect could not have been part of the screenplay, for example as pertain to Poe and Finn—come from?
I take what there is in the screenplay and develop the material further, attempting to envision what the characters themselves would say if they were present to fill in the blank spaces in their own backgrounds.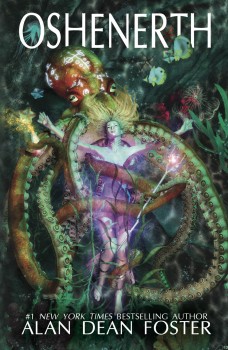 I'd like to switch to something else that I suspect is much dearer to your heart. As long ago as 2009, I saw references on your website to a trilogy of your own creation titled Oshanurth, but never saw the work materialize. Now I learn that WordFire Press has published it with the revised spelling Oshenerth. Are you excited it's finally in print and why has it taken so long?
Legacy publishers are less and less willing to take on material that doesn't fit into pre-conceived (read: pre-sold) slots. I think the fact that Oshenerth takes place entirely underwater might have caused some hesitation on the part of assorted editors…though there was one who wanted to publish it immediately, only to have it rejected by the conservative owner of the company.
What was the inspiration behind the story?
I've been an avid diver for more than 30 years, fascinated by the ocean and its life. I always wanted to incorporate what I've seen and experienced underwater into a full novel. I'm especially fascinated by cephalopods.
Is there anything else you want readers to know about it?
One of the main characters, a cuttlefish, is based on an encounter I had with two of them off the coast of Blupblup Island, northern Papua New Guinea. Watching them communicate with color changes (white means danger in cuttlefish talk, by the way) as well as watching them watch me, I could not help but be taken by their evident intelligence.
Will you eventually release the full trilogy and, if so, when may we expect to see volumes two and three?
Oshenerth is a fully stand-alone work. As to continuing it, time and readership will tell.
As I calculate it, over your writing career, you've produced more than two books a year. What is your writing routine?
Rise around 7 am, read international and national news on the web, do research, write something, have lunch, go to gym or do the shopping, write some more. Write something every single day.
Just for fun: I understand you used to be quite the world traveller. While my own travels have provided many unique experiences, one of yours really caught my attention: You've actually cooked and eaten a piranha. I have to ask (1) how did that come about and (2) what did it taste like? Please don't tell me it tasted like chicken.
You're safe. Piranha broiled in a pan with a little butter, salt and pepper, and spices to seasoning, tastes just like fresh-water trout.
Yum! Thank you so much for agreeing to participate in my author interview series. Before I close with an excerpt from Oshenerth, I'd like to attempt what I call a Lightning Round, since it often produces unexpected insights. In as few words as possible, please answer the following:
My best friend would tell you I'm… talkative
The thing I'm most proud of is… getting a tooth from a live great white shark
The one thing I cannot do without is… iced tea
The one thing I would do over is… travel even more.
The thing that always makes me laugh, right down to my gut, is… Chuck Jones' work.
And now, a quick taste of Alan Dean Foster's original work, Oshenerth:
Chapter 1
As soon as he had the sleek, toothy slayer cornered, Chachel knew the shark was going to use magic. He was not worried. The heavy spear of pure white bone that he held had been shaped and carved by Fasalik Boneworker himself from the massive, scavenged lower jaw of a dead rorqual. You could slam it against rock and the shaft would not shatter. Furthermore, he had surprised the shark from below while it was busy patrolling the mirrorsky. Now it was trapped between the waterless void above and reef wall behind.
Cradling the spear under one arm and aiming it with the other, Chachel adjusted the strap that held the woven patch over the socket where his left eye had once resided and swam forward. The webbing on his left foot and the fin growing from the back of his calf fluttered in perfect synchrony with the artificial counterparts that occupied the space where his right leg was missing below the knee.
Above and in front of him, the blacktip's eyes darted nervously from side to side as it searched for an escape route. If the shark made a dash for it, Chachel was ready with the spear. If it began to spout time-honored shark sortilege, the hunter's well-honed vocabulary contained a clutch of stock counterwords. The gills of trapped shark and merson alike pulsed furiously, flushing water and extracting oxygen as they strained in expectation of the coming confrontation.
A powerful, yard-long tentacle slithered over Chachel's taut left shoulder.
"Watch for a combination of teeth and talk. It may try to attack and invoke at the same time."
Chachel nodded tersely. He knew that Glint was only trying to help. But it would have been better if the cuttlefish, who was as big as Chachel himself though not nearly as heavy, had stayed back out of the way. The last thing a hunter needed at killing time was to feel crowded.
Then the blacktip charged.
To anyone who has never seen a shark strike, it can be said that the great fish does not actually appear to move. One moment it is swimming lazily, and the next it is somewhere else, as if no water in-between has been transited. Some mersons called it wish-swimming: wish you are another place, and without a single kick or flick of a tail you find yourself therewith transported. After all, to catch something as fast as a fish, the shark must be faster still. Couple this intrinsic speed and ferocity with traditional shark magic, and surely an intended target has no chance to escape at all.
But Chachel was ready for the charge. Ready physically, because over the years he had pushed and worked his body to compensate for the loss of his left eye and right leg. Ready mentally, because he had laboriously learned the appropriate counterspells and protections. And ready emotionally, because he liked killing. He especially liked killing sharks because it was sharks who had taken his eye and the lower half of his right leg. It was sharks who had killed his father and mother in the same unanticipated pitched battle.
It was always sharks.
Visitors who would like to better acquaint themselves with Alan Dean Foster, or purchase his books, may do so via the following links:
email:                  adf@alandeanfoster.com
Oshenerth via Amazon:                    http://www.amazon.com/Oshenerth-Alan-Dean-Foster/dp/1614753806
Star Wars – The Force Awakens via Amazon: http://www.amazon.com/The-Force-Awakens-Star-Wars/dp/1101965495
Website:                                             http://www.alandeanfoster.com/version2.0/frameset.htm
SaveSave